First Daughter Suite to Receive an Original Cast Album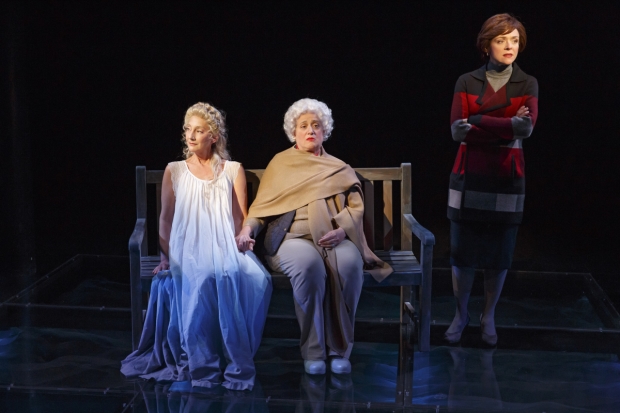 Ghostlight Records will record an original cast album for the Public Theater production of Michael John LaChiusa's First Daughter Suite. The album, produced by Joel Moss, Kurt Deutsch, and Michael John LaChiusa, is being recorded today and is expected to be released later this season.
A follow-up to his 1993 Public musical First Lady Suite, First Daughter Suite is a historical fantasia in four parts. The musical follows Patricia Nixon and daughters Tricia and Julie, Rosalynn and Amy Carter, Betty and Susan Ford, Patti Davis and mom Nancy Reagan, and Barbara Bush and daughter-in-law Laura as they strive to live meaningful lives in the public eye, while dealing with the complex private relationships all of us face with our parents and children.
Directed by Kirsten Sanderson, the production opened October 21 and will run through November 15 at the Public Theater. The cast features Alison Fraser (Nancy Reagan, Betty Ford); Rachel Bay Jones (Laura Bush, Rosalynn Carter); Caissie Levy (Patti Davis, Julie Nixon); Theresa McCarthy (Robin Bush, Hannah Nixon); Betsy Morgan (Tricia Nixon, Susan Ford); Isabel Santiago (Anita Castelo); Carly Tamer (Amy Carter); Mary Testa (Barbara Bush); and Barbara Walsh (Pat Nixon).