Final Bow: Jayne Houdyshell Says One Last "F**k You, Nora" in A Doll's House, Part 2
One thing that has been consistent throughout the Broadway run of Lucas Hnath's A Doll's House, Part 2 is the presence of Jayne Houdyshell. The Tony winner plays Anne Marie, the former nursemaid to Nora, Henrik Ibsen's iconic heroine who, 15 years before Hnath's play is set, slammed the door on her marriage and changed the course of theater history. Houdyshell opened the production opposite Laurie Metcalf, Chris Cooper, and Condola Rashad. She now stars opposite Julie White, Stephen McKinley Henderson, and Erin Wilhelmi, with whom she'll close out the play on September 24.
Houdyshell, who gets to utter the delicious F**k you, Nora line that has quickly become the show's go-to catch phrase, loves the ability to feed off the audience's energy. "Lucas's riff on the original Ibsen play is quite extraordinary," she says, "and part of the great fun of performing it is hearing the audience hear it."
It's a play that Houdyshell believes "is going to be around for decades, if not centuries to come," and she's thrilled to look back on its run.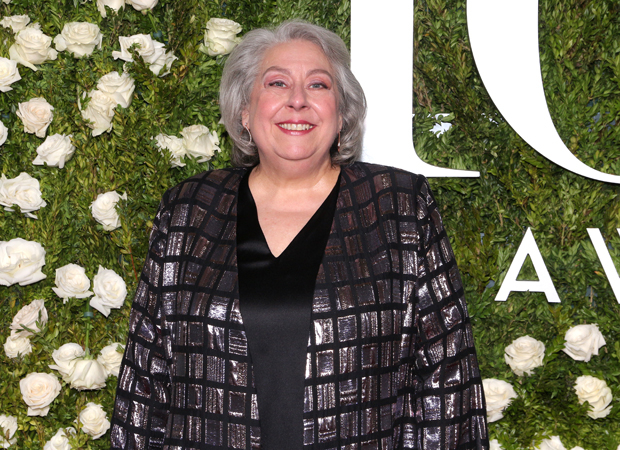 This interview has been condensed and edited for clarity.
1. What is your favorite line that you get to say?
People may think my favorite line would be "F**k you, Nora," which I do enjoy saying very much, but I think what's eloquently stated is when Anne Marie is talking about Torvald's love for dogs and she says, "He doesn't want to come to love something only to have to kill it." I think that's a great line.
2. Every show experiences technical difficulties. What was the worst technical difficulty experienced during your show, and how was it handled?
One night, my petticoat came undone and I had to stand for the entirety of one of my scenes holding my skirt up. I doubt the audience noticed anything was wrong. Julie White didn't notice anything. It just looked like I was holding my hands on my hips the entire scene. The only tricky part was that I had to exit the scene by picking up a chair, and I needed both hands to do that.
3. What was the most "interesting" present someone gave you at the stage door?
There was a woman who had a stack of 10 programs of shows I had done, and it was fun to sign them because they were things I hadn't thought about recently. To see those programs were still in existence was pretty cool.
4. Who is the coolest person that came to see your show? (You can't say your family!)
The night that Gloria Steinem was there was very special. It was very meaningful that she came to see it, and I think she really liked it.
5. What was your reaction when you first heard the words A Doll's House, Part 2?
I laughed. It's an audacious title. The elegant simplicity of it is funny. It really is a conceivable "part 2," even though it's contemporized and in our modern vernacular. It's a great title. It kind of says exactly what it is.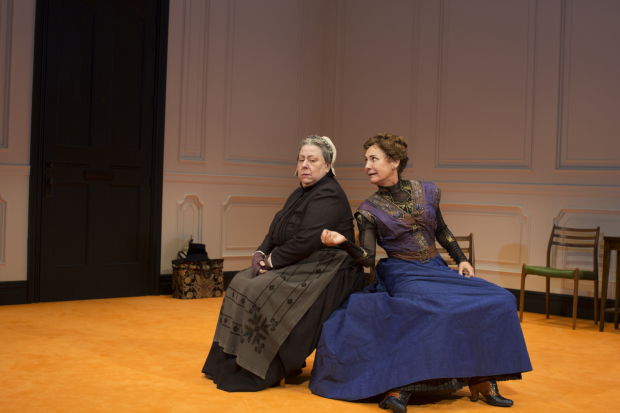 6. How familiar were you with the Ibsen original, and did that pique your interest in this particular script?
I was pretty familiar with the original. I read it as a student years ago, and when I started working on Part 2, I revisited it. I had seen a couple productions of it in recent years that were really great and outrageous in their own rights. They made me think about the play differently, so when this came into my awareness, I was very excited to be part of something that was also taking the original play and riffing off it. I knew it was possible to do that and have it be interesting and inspiring and fun for an audience.
7. What is it like to play opposite two completely different casts? Can you describe Laurie Metcalf and Julie White as Nora in one word?
I would describe Laurie Metcalf as Nora as "fierce," and I would describe Julie White as Nora as "vulnerable." Everyone in both casts is very different from the other cast. I really love that about it. It tells all of us who are familiar with the play how strong it really is and what legs it's got.
8. Is the "F**k you, Nora" moment cathartic night after night?
I can't say that it's cathartic. It's satisfying to say, and it's deeply satisfying to hear that the audience agrees. Nora's not a perfect person. None of the people in the play are perfect people. But at that point the audience is pretty invested in both women, and when that line comes, Nora's got it coming.
9. What do you think Ibsen would say if he came to see A Doll's House, Part 2?
In the little reading that I've done about Ibsen, I do know that his mission when he wrote A Doll's House, and all of his plays, was to break conventions in the theater. On that level, I think he would appreciate this play very much. Lucas takes something that has become tried and true and is now breaking conventions again. So I think he'd dig it.