EXCLUSIVE: Stephen Sondheim Toasts Digital Theatre's Merrily We Roll Along Film at Private After Party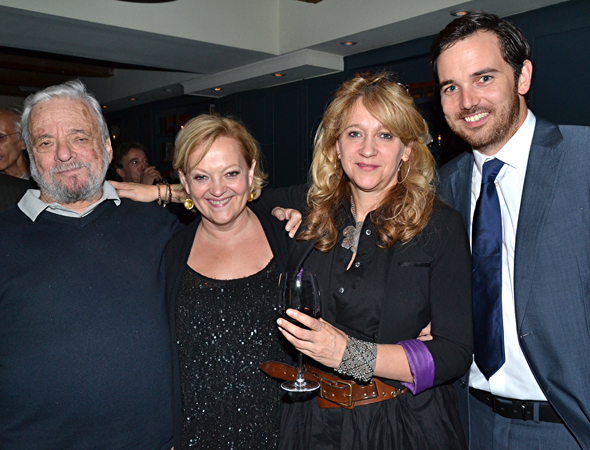 Legendary Broadway composer/lyricist Stephen Sondheim toasted the Digital Theatre and CinemaLive broadcast of Merrily We Roll Along at Soho House on Thursday, October 17 following the premiere screening of the film earlier in the night. Sondheim was joined by the stage production's director Maria Friedman, producer Sonia Friedman, and cofounder and executive producer of Digital Theatre Tom Shaw.
Merrily We Roll Along will hit cinemas across the world on October 23.
Click here to check out photos from the premiere screening.
For more information and tickets to Merrily We Roll Along, click here.