Disney's Into the Woods Announces DVD Release Date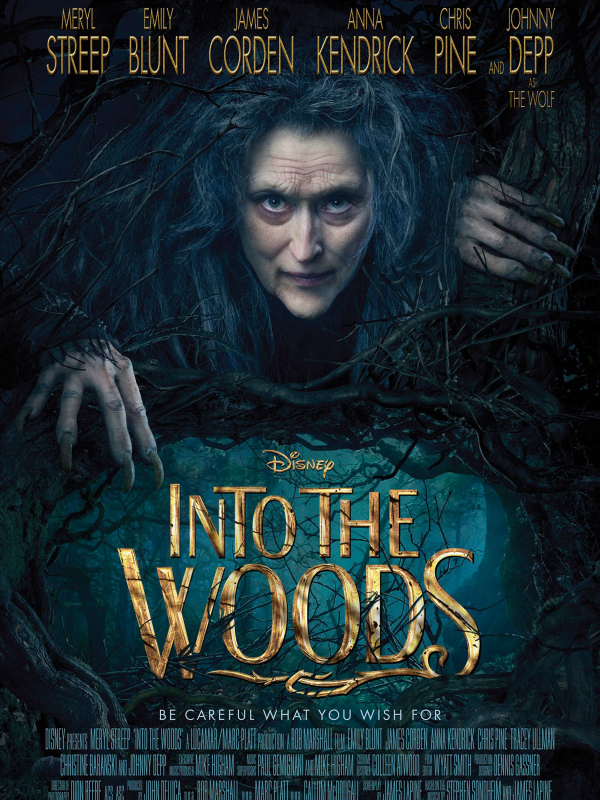 Into the Woods, Disney's latest box office hit, will be released on Blu-ray and DVD on March 24.
The film adaptation of Stephen Sondheim and James Lapine's Tony-winning musical opened in theaters on Christmas Day, earning over $46 million from the time of its release through its opening weekend. Total box office earnings worldwide have since climbed to nearly $121 million.
Into the Woods, with a screenplay by Lapine and songs by Sondheim, follows the intertwined tales of several Brothers Grimm fairy-tale characters as they journey through the forest. The musical premiered on Broadway in 1987, earned 10 Tony nominations, and won three. A recording of the production, which starred two-time Tony winner Bernadette Peters as the Witch, is also available on Blu-ray DVD.
The film's cast features Meryl Streep, Johnny Depp, Emily Blunt, Anna Kendrick, Chris Pine, Billy Magnussen, MacKenzie Mauzy, Lilla Crawford, James Corden, and more.