Disney Plus to Debut Restoration of the 1950 Animated Cinderella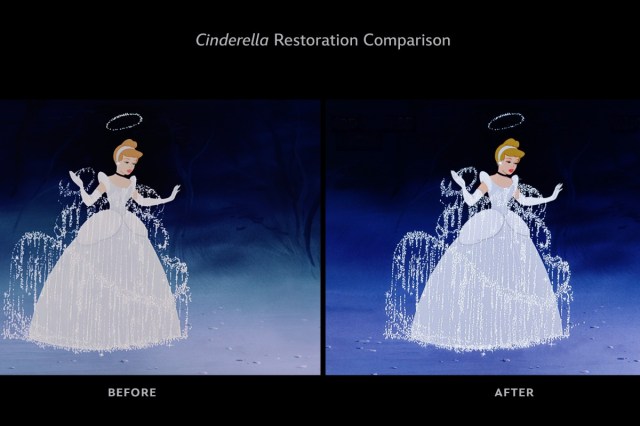 On August 25, Disney Plus will debut a new restoration of Walt Disney's 1950 animated classic Cinderella. The release will coincide with World Princess Week, part of Disney's centennial salute to Walt Disney Animation Studios and the ongoing Disney100 celebration.
Kevin Schaeffer, director of Restoration for Walt Disney Studios, offered the following comments about the restoration project: "Working with our restoration team along with internal technical experts, outside vendors (like Mike Underwood at Picture Shop Hollywood) and advisors from Walt Disney Animation Studios, we were able to make this 1950 classic look and sound better than ever. We began the process by pulling the original nitrate negative from the Library of Congress, and scanning the successive exposure color records in 4K. We then did a cleaning pass to remove dirt and as many artifacts as possible. The current available restoration tools allowed us to produce a sharper and higher quality image than previous efforts. To make sure we didn't lose any of the detail or artistic choices of the filmmakers, we turned to Disney Animation legends and authorities, including Michael Giaimo and Eric Goldberg."
Originally released in 1950, Cinderella, was directed by Wilfred Jackson, Hamilton Luske, and Clyde Geronimi, with songs by Mack David, Jerry Livingston, and Al Hoffman. The voice cast features Ilene Woods, Eleanor Audley, and Verna Felton.