Director Ivo Van Hove to Make Television Debut with Doll, Musical Conservatory Thriller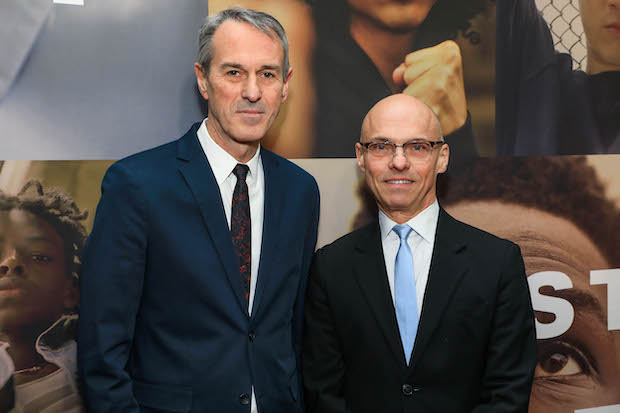 Experimental theater director Ivo van Hove will make his scripted television debut at the helm of Doll, a psychological thriller set in a musical conservatory. The series is currently in development with John Wells Productions.
Featuring a script by Matthew-Lee Erlbach (Handbook for an American Revolutionary), the series is described this way: "Doll, a psychological thriller set in an elite and cutthroat NYC music conservatory, follows Nora, a working-class soprano with a dark past, punk ambitions, and an outsized voice who gets the role of a lifetime that threatens to destroy her life. Thrust into a world of sex, drugs, ambition, and madness, Nora struggles to survive in the dangerous world of modern opera, music, and art."
Van Hove is one of the most talked-about stage directors of the decade, having helmed innovative Broadway revivals of The Crucible, A View From the Bridge, and (most controversially) West Side Story. His most recent show in New York was the stage adaptation of Hanya Yanagihara's A Little Life, about which TheaterMania's critic remarked, "There's an almost satisfying masochism to watching this play."
As with all his stage ventures, van Hove will collaborate with Jan Versweyveld, who serves as production and lighting designer on Doll. Van Hove, Versweyveld, and Erlbach will also executive produce.
Casting and a production timeline have not been revealed.