Come to the Cabaret: Feinstein's/54 Below Has Something For Everyone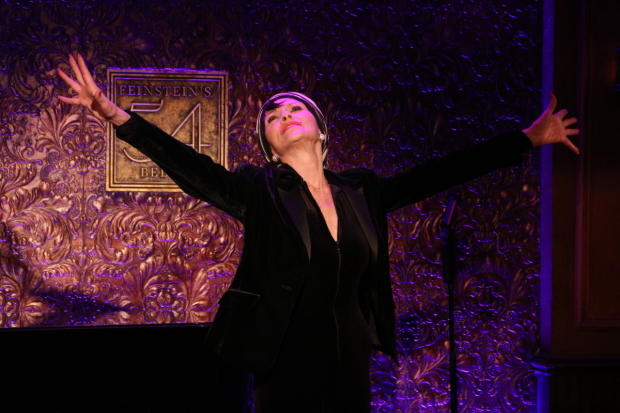 Feinstein's/54 Below is easy to miss if you're not looking for it: A come-hither speakeasy door (the kind featured on the poster for the revival of Cabaret, which played at the neighboring Studio 54) guards the entrance to the club. Once one gets beyond the entrance (secret password not required), one descends a long staircase into the foyer and dining room. That's where I found the Jennifer Ashley Tepper holding court.
We last spoke with Tepper in 2013, just after she took her position as the club's director of programming. She's made herself indispensable since then, as evidenced by the number of people approaching her with questions in the hour before the show: Tony nominee Leigh Silverman (who directed the evening's performance) and head chef Lynn Bound were going over the evening's game plan with Tepper when an emissary from the tenth floor arrived with a request for coffee.
As she whipped up the java, Tepper discussed the layout of the club and its relationship to its famous upstairs neighbor. "There's an area in the sub-basement that has been cemented off, but if it was opened, I'm ninety percent sure that it would lead directly to Studio 54," she speculated, adding, "It's just a long hallway that ends at nothing." Abandoned hallways and hasty cement jobs conjure images of a bygone era of bootleggers and brassy broads. As decorated by veteran Broadway set designer John Lee Beatty, the dining room also captures this speakeasy mystique. It's not far off from the actual history of the room.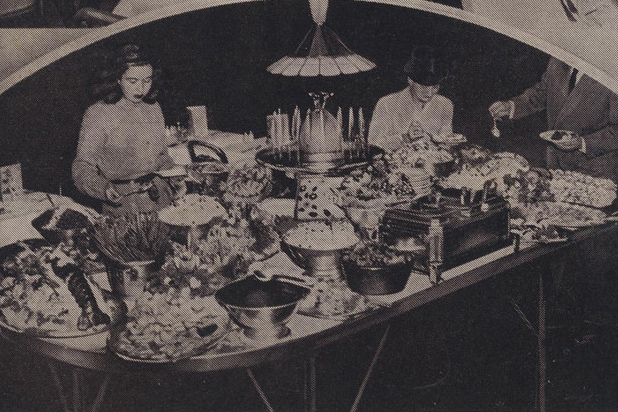 Long before it became 54 Below (and crooner Michael Feinstein affixed his name with a forward slash), the basement of 254 West 54th Street was a Scandinavian Smorgasbord with live music and dancing called "The Wivel." It closed in 1958, and the room seems to have remained shuttered until 2012, when it magically sprang back to life, like Brigadoon. "They did three shows a night and Evelyn Nesbit played here in the summer of 1937," Tepper remarked as we rode the elevator to the tenth floor.
Because of the limited space in the basement, the tenth floor holds the club offices and dressing rooms. As we stepped off the elevator, we saw Tony nominee Jarrod Spector going over cues with sound operator Amanda Raymond. Spector is a regular performer at the club and was there that evening to perform the leading role in a concert presentation of Amanda Green and Richard Thomas' new musical, An Americain Boy as part of the "New Musicals at 54" series. "Jarrod just flew in this afternoon to be in the show," Tepper mentioned.
Suddenly, we heard a clinking sound from a storage room across the hall. This was El Dorado: the club's legendary vault of booze. Assistant general manager Tim Seib was rooting around in there, preparing for the evening's dinner. "We have a small liquor cage downstairs, but we keep larger stock things up here," he said as he moved a bottle of Prosecco to one side.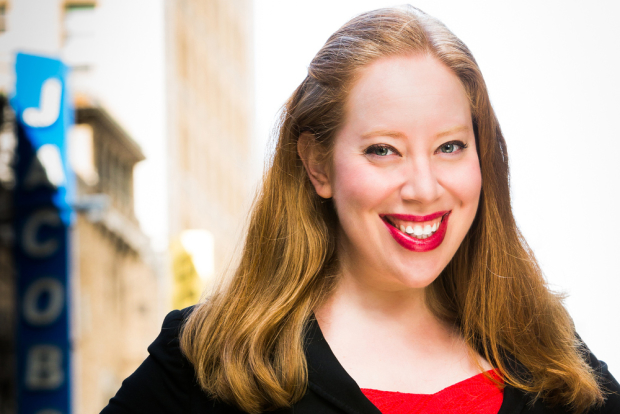 Feinstein's/54 Below patrons have a great affection for the bubbly, but Seib prefers something redder: He insists that the best wine in stock is the Caymus Cabernet Sauvignon. "It's an excellent bottle. Michael Feinstein's crowd ordered several. It really depends on the type of show and the type of audience." Because of the nature of the programming — young performers and reunion concerts often share a night with major headliners — Seib is careful to maintain a diverse ecosystem of wine and spirits. "We keep a wide variety of things so that everyone feels like this is their place. No one feels excluded."
Chef Bound employs the same strategy when planning the menu, which offers lighter, more affordable fare for the late shows. She also takes the weather into consideration: "Right now, people are going for warmer and richer foods, like steaks." During sold-out shows, Bound and her crew will regularly churn out over 300 plates, an impressive feat for such a surprisingly small kitchen. "We have a lot of people coming tonight, so we're going to get slammed," she said as she coolly eyed the clock and the still-sparse dining room, like a general preparing for battle.
Eventually, it did fill up with a diverse crowd of Broadway watchers and industry insiders. Tepper is able to spot an agent from a mile away, pointing out a few at the "Royal Table," her affectionate nickname for the large booth at the center back of the club. (I'm more partial to the "Brangelina table," a two-top on a raised platform near the bar.) They were all there to see what Green and Thomas were cooking up.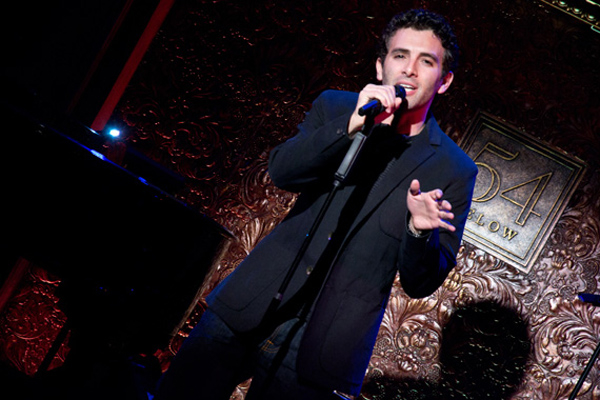 The performance did not disappoint. An Americain Boy is about Frédéric Bourdin, a real French con artist who posed as the missing teenage son of an American family, living with them for several months before he was discovered as an imposter. Even in the nightclub setting, Spector seemed to naturally embody the wily Frenchman with a Peter Pan complex. We even got the pleasure of hearing Green perform a brand-new song they had just written (and didn't have time to teach Spector). Green warned the audience that the song was simultaneously too high and too low for her range, but she nonetheless sold it to the Royal Table and beyond. "She's got great cabaret genes/jeans," Tepper said, gesturing to Green's fashionably skinny pants.
Beyond seeing such memorable performances, Tepper has an ulterior motive for hosting these concert readings: "Sometimes you want to get industry people to see your show, but not on a folding chair at Ripley-Grier Studios or by flying three hours to see an out-of-town tryout in Kansas City." By offering a venue for everything from cabaret residencies to presentations works in progress, Feinstein's/54 Below is able to spotlight individual performers as well as creative teams. This has the potential to take investors out of the rehearsal room and put them where they belong: a finely decorated restaurant in midtown Manhattan with gourmet food and a fully stocked bar. Performers and directors get more room to experiment and super-fans get to take it all in. Everybody wins.
And that really seems to be the driving ethos behind Feinstein's/54 Below: Out of the forty-some performances the club hosts every month, there is a something there for everyone. It's the Greek diner of cabaret: You can order filet mignon or a hamburger (the latter only on the late night menu), but you'll always walk away satisfied.