Cleopatra, Starring RuPaul's Drag Race Contestant Dusty Ray Bottoms, Opens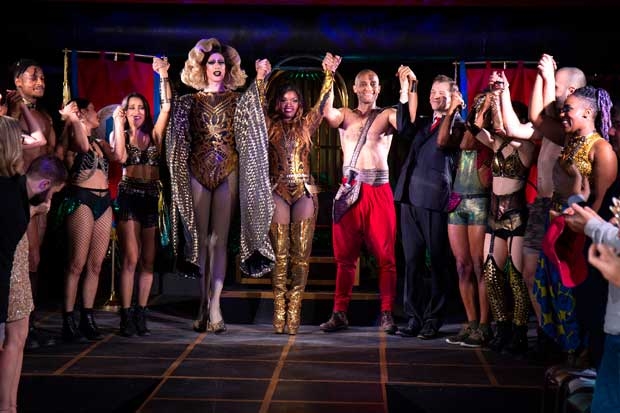 The new off-Broadway immersive musical experience Cleopatra celebrated opening night of its open-ended residency at Chelsea Music Hall on Wednesday, November 7.
Directed and choreographed by J.T. Horenstein, the new pop musical features music and lyrics by Jeff Daye and lyrics by Laura Kleinbaum. Dusty Ray Bottoms, a contestant on the most recent season of RuPaul's Drag Race, makes his NYC theatrical debut as the Mistress of Ceremonies. Nya (Motown: The Musical) and Christian Brailsford (The Lion King) lead the cast in the roles of Cleopatra and Marc Antony. Also featured in the cast are Sydney Parra, Corbin Payne, Brendan Henderson, Alison Ingelstrom, Yuriko Miyake, Cody Mowrey, Alexia Sielo, Timothy Wilson, and Audrey Rose Young,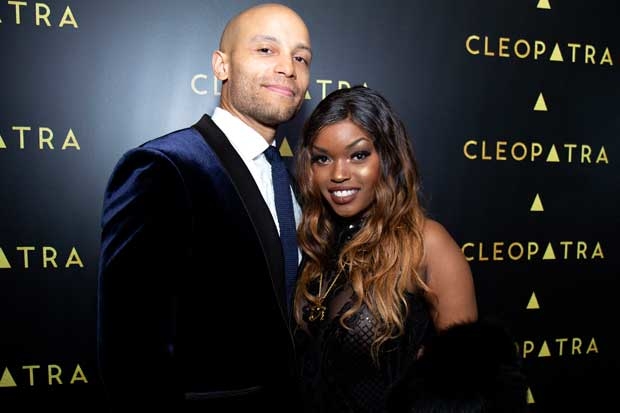 Cleopatra is described as a "fusion of music, dance, fashion, theater and nightlife…set to an original pop and electronic dance music score spun by a live DJ." In the show, "The legendary Queen of the Nile is throwing one of her famously lavish parties to celebrate the Empire's latest triumphs over Rome, and you are invited to attend. Inside the palace, drinks flow, and music seduces as guests are met with every indulgence. But outside the city walls, the alluring Marc Antony beckons, the nefarious Octavian lurks, and Cleopatra's enemies plot a violent end to her prosperous reign."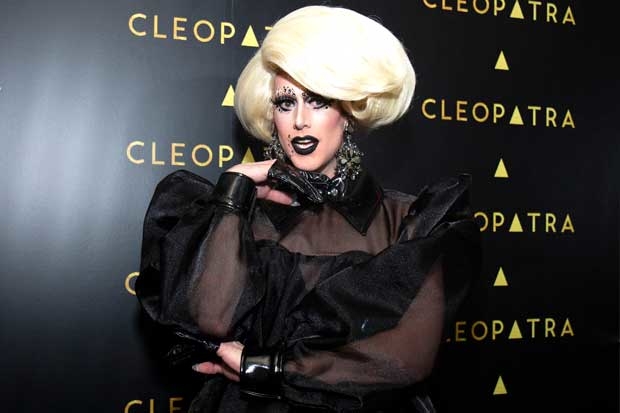 The design team for Cleopatra includes costume design by Nicolas Putvinsky, scenic design by Christopher Bowser, lighting design by Joe Cantalupo, sound design by Drama Desk Award winner Drew Levy, electronic music design by Lloyd Kikoler, music direction by Cynthia Meng, and vocal arrangements by Brian Usifer.
Cleopatra played a strictly limited engagement at Theater for the New City in the East Village in 2017.