Child Casting Announced for Kate Baldwin-Led The King and I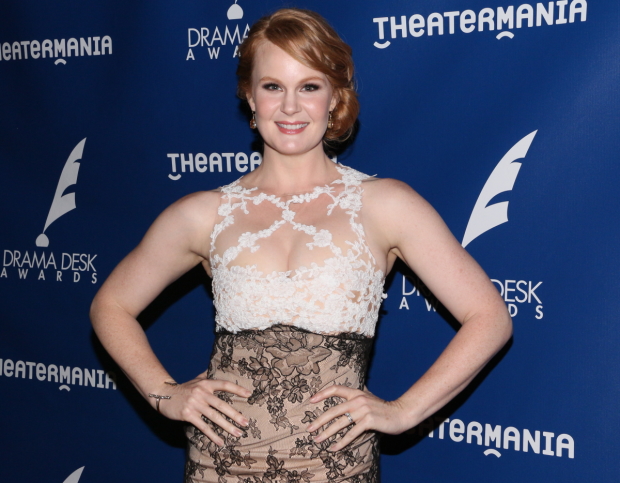 Child-casting has been announced for the Lyric Opera of Chicago production of Rodgers and Hammerstein's The King and I. Directed by Lee Blakeley, the production will run from April 29-May 22.
As previously announced, Tony nominee Kate Baldwin (Big Fish) and Broadway vet Paolo Montalban (30th Annual Easter Bonnet Competition) lead the cast as Anna and the King of Siam. The principal company also includes Ali Ewoldt (Tuptim), Alan Ariano (The Kralahome), Rona Figueroa (Lady Thiang), Sam Simahk (Lun Tha), Charlie Babbo (Louis Leonowens), Jomar Ferreras (Interpreter), John Lister (Captain Orton), David Parkes (Sir Edward Ramsay), Peter Sipla (Phra Alack), and Matthew Uzarraga (Prince Chulalongkorn).
The children of the cast, ranging in age from 5-14, are Sophie Mieko Ackerman, Alexis Aponte, Lilly Fujioka, Avonlea Hong, Leila Koss, Evangelyn Lee, Liliana Martens, Lucy Martens, Rika Nishikawa, Ana Joy Rowley-Mathews, Benedict Santos Schwegel, A'naam Singh, Zachary Uzarraga, and Sophia Woo.
Blakeley's production originated at Paris' Théâtre du Châtelet in 2014. Inspired by Margaret Landon's novel Anna and the King of Siam, The King and I features music by Richard Rodgers and a book and lyrics by Oscar Hammerstein II. Set in 1860s Bangkok, the story follows the relationship of British schoolteacher Anna Leonowens and the King of Siam, who employs her as a tutor for his many wives and children.