Cats National Tour Announces Cast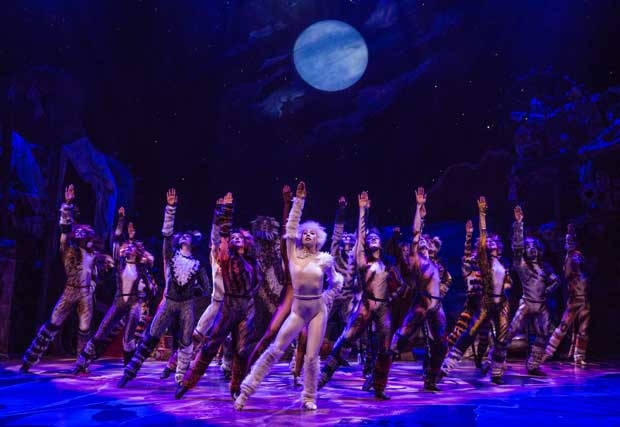 Casting has been announced for the upcoming national tour of Cats.
The principal company includes Phillip Deceus as Alonzo, McGee Maddox as Bill Bailey/Rum Tum Tugger, Lexie Plath as Bombalurina, Mariah Reives as Cassandra, PJ DiGaetano as Coricopat, Liz Schmitz as Demeter, Keri René Fuller as Grizabella, Kaitlyn Davidson as Jellylorum, Emily Jeanne Phillips as Jennyanydots, Tion Gaston as Mistoffelees, Tony d'Alelio as Mungojerrie, Dan Hoy as Munkustrap, Timothy Gulan as Peter/Bustopher Jones/Asparagus, Tyler John Logan as Plato/Macavity, Anthony Michael Zas as Pouncival, Rose Iannaccone as Rumpelteazer, Ahren Victory as Sillabub, Ethan Saviet as Skimbleshanks, Halli Toland as Tantomile, Devin Neilson as Tumblebrutus, and Brandon Michael Nase as Victor/Old Deuteronomy and Caitlin Bond as Victoria.
The ensemble will be made up of Zachary S. Berger, Nicholas Burrage, Erin Chupinsky, Maria Failla, Justin W. Geiss, Charlotte O'Dowd, Adam Richardson, Tricia Tanguy, and Andy Zimmermann, with more still to be announced.
Composed by Andrew Lloyd Webber and based on T.S. Eliot's Old Possum's Book of Practical Cats, Cats is directed by Trevor Nunn, which choreography by Andy Blankenbuehler, based on the original work by Gillian Lynne. The creative team includes John Napier (scenic and costume design), Natasha Katz (lighting design), and Mick Potter (sound design).
The multi-year tour will launch at Providence Performing Arts Center on January 22, 2019 and play 24 cities in its first season.