Carole Cook, of 42nd Street and More, Dies at 98, Three Days Shy of 99th Birthday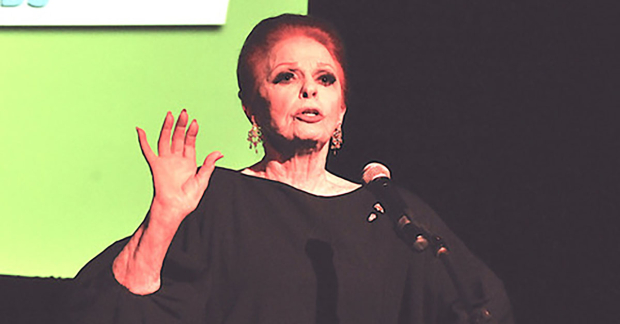 Actor Carole Cook died Wednesday, January 11 of heart failure at the age of 98. She was just three days shy of her 99th birthday.
Born in Abilene, Texas and a graduate of Baylor university, Cook — born Mildred — got her star as a member of Lucille Ball and Desi Arnaz's Desilu Review. Ball was her mentor, even suggesting Cook change her name to Carole, in tribute to Carole Lombard. Cook and Ball's relationship would continue for decades, with Ball frequently casting her in The Lucy Show and Here's Lucy. She even served as Cook's matron-of-honor.
On stage, Cook was only the second actor in the entire world to play Dolly Gallagher Levi in Hello, Dolly!, bringing the musical to Australia and New Zealand over the course of two years. She also had the distinction of being the only actor to play Mame Dennis in major productions of both the musical Mame and its source material, the play Auntie Mame.
Cook originated the role of Maggie Jones in the Broadway, Los Angeles, and Tokyo companies of 42nd Street. She appeared in 70, Girls, 70 at New York City Center Encores!, the national tour of Steel Magnolias, and the original production of The Threepenny Opera. He screen appearances include The Incredible Mr. Limpet, Sixteen Candles, Disney's Home on the Range, and Grey's Anatomy.
Cook was honored with a plaque on the Palm Springs Walk of Stars in 2019. She is survived by her husband, Tom Troupe, and other family members.