Carlos Gomez Joins the Cast of Karen Zacarías' Destiny of Desire at Arena Stage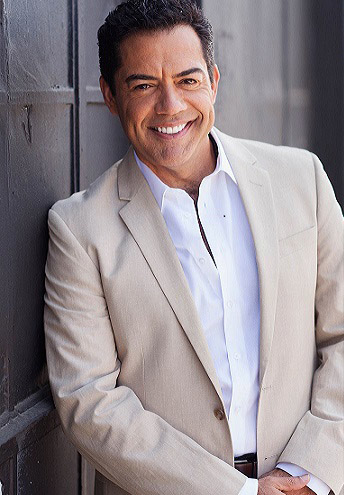 Arena Stage has announced that Carlos Gomez will join the cast of the world premiere of Karen Zacarías' Destiny of Desire as Ernesto del Rio. The production is scheduled to run September 11-October 18 at Arena Stage at the Mead Center for American Theater under the direction of José Luis Valenzuela.
A Broadway veteran, Gomez (In the Heights) will replace the previously announced Geoffrey Rivas. The company will also feature Nicholas Rodriguez, Esperanza America, Fidel Gomez, Oscar Ceville, Gabriela Fernandez-Coffey, Rayanne Gonzales, Marian Licha, Geoffrey Rivas, Elia Saldaña, Cástulo Guerra, and Rosino Serrano.
Playwright Zacarías describes Destiny of Desire as "What happens when you take the telenovela, one of the most popular forms of storytelling in Latin America, and merge it with daring and playful theatricality? You discover a different type of drama, full of music and plot turns, that is epic, outlandish, and funny, yet at its core, tragic, human, and true."
The creative team for Destiny of Desire includes set designer Francois-Pierre Couture, costume designer Julie Weiss, lighting designer Pablo Santiago, sound designer John Zalewski, wig designer Anne Nesmith, and original music composer Rosino Serrano.
For tickets and more information, click here.