Bruce Willis and Laurie Metcalf in Scenes From Broadway's Misery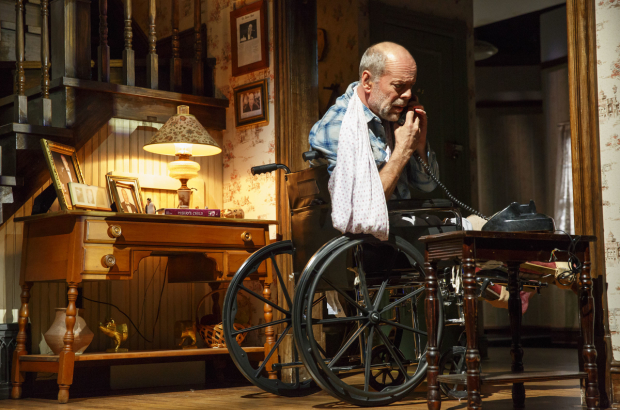 Bruce Willis and Laurie Metcalf are now costarring at the Broadhurst Theatre in the stage adaptation of William Goldman's Misery. Willis makes his Broadway debut as Paul Sheldon, with Metcalf taking on the role of Annie Wilkes. Will Frears directs the 16-week limited engagement, scheduled to celebrate its official opening on November 15.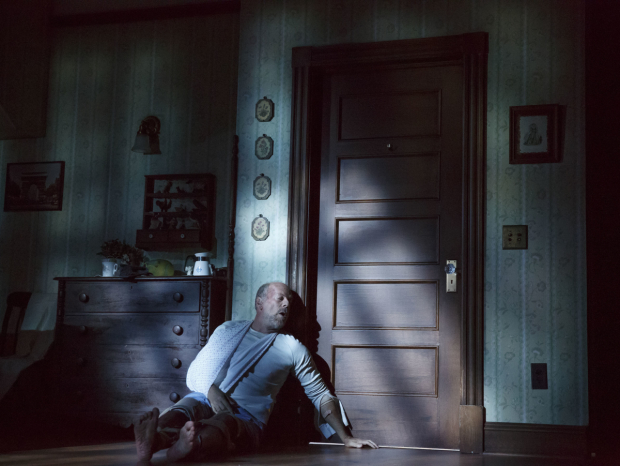 Based on the acclaimed novel by Stephen King, Misery follows successful romance novelist Paul Sheldon (Willis) who is rescued from a car crash by his "number-one fan," Annie Wilkes (Metcalf), and wakes up captive in her secluded home where she forces him to write a novel to her specifications. Goldman wrote the screenplay for Academy Award-winning film of the same name and now adapts his script for the stage.
This play adaptation of Misery made its world premiere at Bucks County Playhouse in fall 2012.