Broadway's Tony-Winning Fun Home Celebrates First Anniversary
Broadway's Tony-winning musical Fun Home celebrated its first anniversary on April 19. The cast and creative team toasted the occasion with a post-show party at the Circle in the Square Theatre.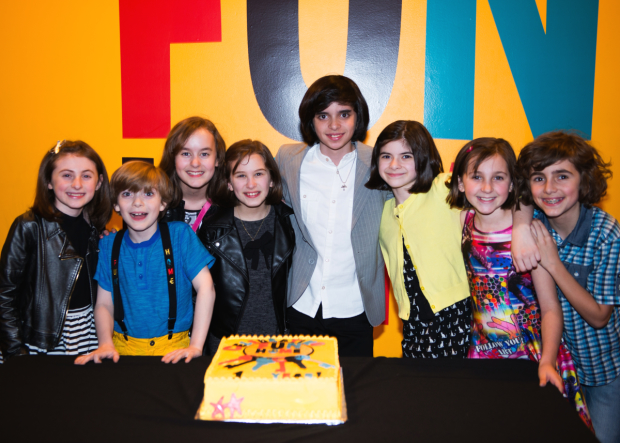 Inspired by Alison Bechdel's graphic novel-memoir of the same title, Fun Home follows the real-life Bechdel's journey to accept the death of her stern, closeted father, Bruce, while coming to terms with her own sexuality. The production won the 2015 Tony Award for Best Musical, along with Tonys for Best Score (Jeanine Tesori and Lisa Kron), Best Book (Kron), Best Actor in a Musical (Michael Cerveris), and Best Director of a Musical (Sam Gold).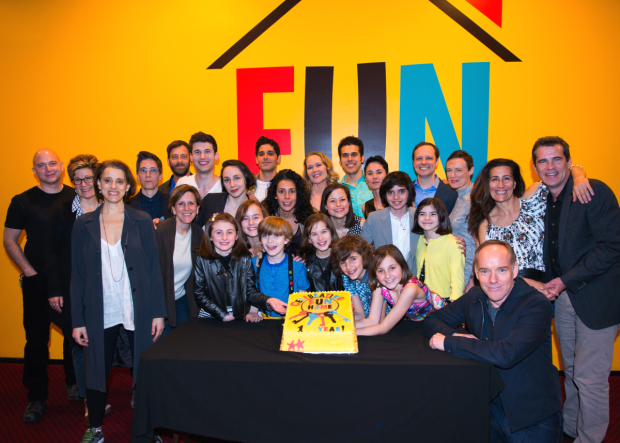 The current company is made up of Michael Cerveris, Rebecca Luker, Beth Malone, Lauren Patten, Gabriella Pizzolo, Roberta Colindrez, Cole Grey, Zell Steele Morrow, and Joel Perez, along with Alessandra Baldacchino, Kally Duling, Maya Grace Fischbein, Perry Sherman, Jim Stanek, and Nicole Van Giesen.