Big Apple Circus Launches "Save the Circus" Fundraising Campaign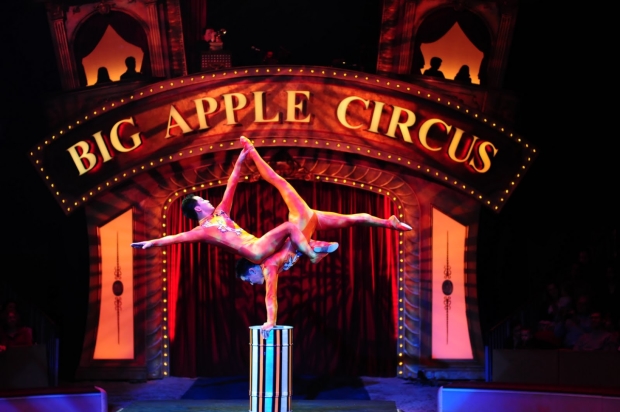 New York's Big Apple Circus is in dire financial straits, and will be forced to close unless it raises $2 million over the next two months.
The organization has gone public with a major fundraising appeal to hit their goal, reaching beyond the more than 200,000 families in their database. If the goal cannot be reached, there will be no performances in 2016 and the circus will shut down for good.
"Our ticket sales in New York City, including Lincoln Center and Queens, where we are performing right now, have remained steady, so we know our audience is still there," executive director Will Maitland Weiss said in a statement. "But ticket sales only cover a portion of the Circus' operating expenses and, like other nonprofits, Big Apple Circus relies on the generous support of many individuals and public and private institutions."
Contributing factors to the Circus' economic distress include a drop in revenue from private performances, where companies buy out an entire performance, which began after the financial recession in 2008 and has never recovered.
Conceived and founded by Paul Binder and Michael Christensen to be a leading presenter of live family entertainment and a nonprofit performing arts institution, the nationwide performances and community programs have made the organization's 38-year history far-reaching and full.