Ben Fankhauser, Mia Pinero, and More Join Cast of The Flood in Concert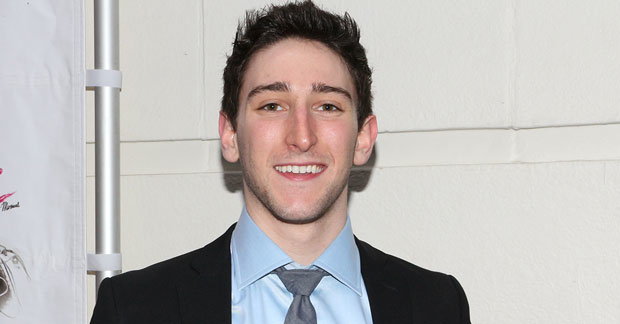 Casting has been announced for Prospect Theater Company's upcoming concert performance of The Flood, taking place at TheTimesCenter on Saturday, September 8, at 8pm. Presented in partnership with Greymatters Productions, the evening will raise funds for continued Puerto Rico hurricane recovery through the Hispanic Federation UNIDOS Disaster Relief and Recovery Program.
The principal cast will feature Ben Fankhauser (Newsies), Victoria Huston-Elem (Finding Neverland national tour), Aline Mayagoitia (In the Heights at Pittsburgh CLO and Ordway), Mia Pinero (West Side Story at the Guthrie), Aaron Ramey (The Bridges of Madison County), Scott Wakefield (Hands on a Hard Body), and Simone Zamore (The Flood, Prospect original cast).
The ensemble will include Prospect and Broadway alumni including Sherz Aletaha, Jennifer Blood, Victoria Bundonis, Cáitlín Burke, Anicet Castel, Jason Collins, DeMone, Carol Hickey, Brian Jose, Toren Nakamura, Yassi Noubahar, Michael Pesce, Alexandra de Suze, Tony Vallés, Josiah Vasquez, David Wiens, Zach Wobensmith, and Carla Woods.
The professional cast will be joined by a community chorus of 36 singers from Monroe County, Illinois, an area devastated by the 1993 floods of the Mississippi River, which inspired the musical. Cocreated by founding company artists Peter Mills (book, music, and lyrics) and Cara Reichel (book, music, lyrics, and direction) with musical direction by Katya Stanislavskaya, this special event commemorates the 25th anniversary of those floods.
The Flood was initially developed by Prospect in spring 2001 and presented in a workshop production on the Lower East Side, followed by an off-Broadway run in 2006. In 2007, the musical had its regional premiere at the Monroe Actors Stage Company in Illinois, which will also present an encore staging of the show this fall.
Direct donations to the concert's Hispanic Federation UNIDOS Disaster Relief and Recovery Program online fundraising campaign can be made via the show web page at www.ProspectTheater.org.