Bedlam's Sense & Sensibility Returns for Encore Run at the Gym at Judson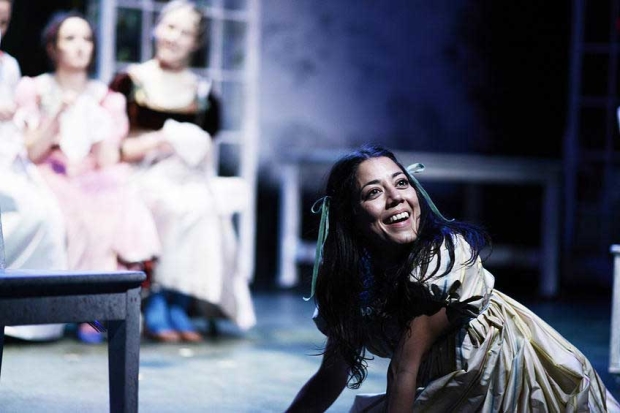 Bedlam and Burnt Umber Production's sold-out production of Jane Austen's Sense & Sensibility will return for an encore run from June 17-October 2 at the the Gym at Judson, where it is currently playing through April 17.
The company is made up of Laura Baranik, Jessica Frey, Kate Hamill, Edmund Lewis, Andrus Nichols, Jason O'Connell, John Russell, Samantha Steinmetz, Stephan Wolfert, and Gabra Zackman. The creative team includes John McDermott (scenic design), Les Dickert (lighting design), Angela Huff (costume design), and Alexandra Beller (choreography).
Bedlam is a company committed to the immediacy of the relationship between the actor and the audience. With large ideas and modest budgets, Bedlam creates theater in a flexible, raw space, presenting new writing, contemporary reappraisals of the classics, and small-scale musical theatre. The original production of Sense & Sensibility ran in 2014.
For tickets to the current run, click here.