Be More Chill and More Top Our Critics' List of Tony-Snubbed Favorites
With the announcement of the Tony Award nominations yesterday, shows like Hadestown, Ain't Too Proud — The Life and Times of the Temptations, and Tootsie that garnered the most nods are likely to see an uptick in general interest and ticket sales. But as our own Zachary Stewart opined yesterday, there were plenty of excellent shows and performances that were overlooked by the Tony nominating committee. For this week's Top 5, we lavish some attention on shows that you should still see, even if they didn't get a boatload of award nominations.
Click on the title of a show to learn more and purchase tickets.
---
"Be More Chill tackles that human hunger for affirmation with consistent wit and insight. Teenagers may have been the first to discover Be More Chill, but this is a musical that any adult can appreciate." Read Zachary Stewart's full review here.
---
Gary: A Sequel to Titus Andronicus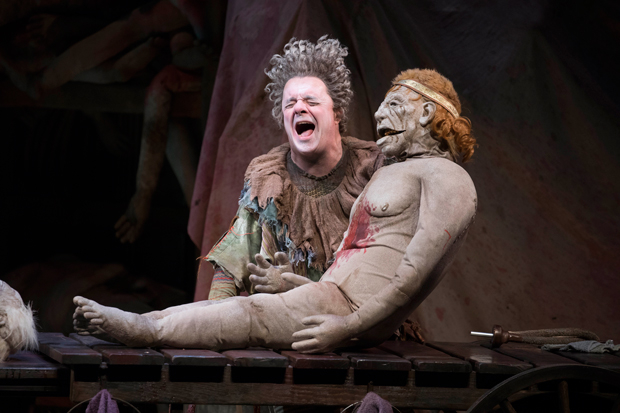 "[Nathan] Lane and [Kristine] Nielsen are two of our greatest stage comedians, and their back-and-forth is one of the delights of Gary … They are a comedy duo to rival Laurel and Hardy, Nichols and May, and even Vladimir and Estragon. That's because Lane and Nielsen understand that a thin line separates comedy and tragedy, and they both ride that razor's edge for 85 hilarious and disturbing minutes." Read Zachary Stewart's full review here.
---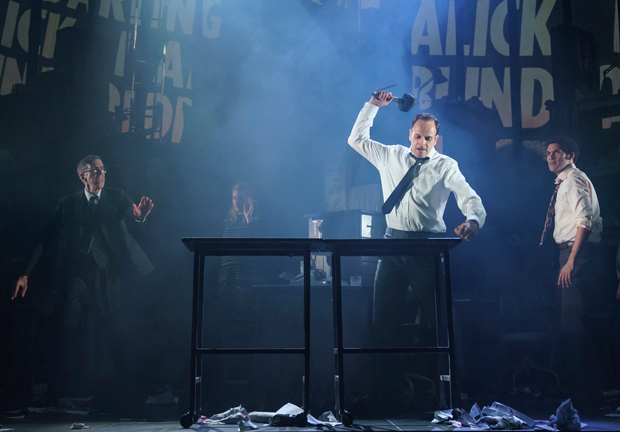 "The relationship between Ink's two protagonists grounds this jittery drama: [Bertie] Carvel portrays [Rupert] Murdoch with a Richard-like hunch and a perma-sneer. Even though [Larry] Lamb has the intimidating facial scar, it's Murdoch who comes off like a Bond villain. This is also because [Jonny Lee] Miller convincingly plays Lamb as a fundamentally decent man who never intends to take things this far — until he does." Read Zachary Stewart's full review here.
---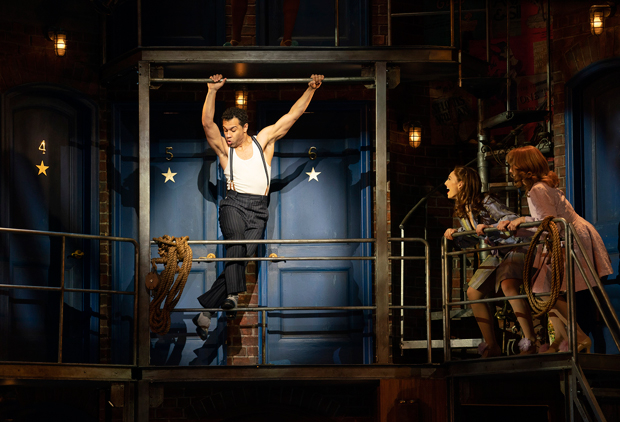 "Choreographer [Warren] Carlyle takes full advantage of [Corbin] Bleu's considerable skill as a dancer, and, in pairing him with Rick Faugno and Will Burton, turns the first-act number "Tom, Dick, or Harry" into a dance-off that sends the audience into a frenzy. They go a step further with the terrific second-act opener, "Too Darn Hot," where Bleu and featured cast member James T. Lane go head-to-head for a tap pas de deux….Carlyle's dances are glorious, and it's extraordinarily well-performed all around." Read David Gordon's full review here.
---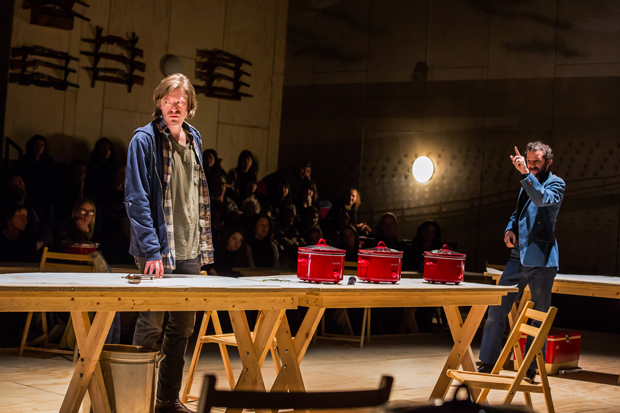 "[Director Daniel] Fish envisions the text through a distinctly contemporary American lens, focusing on the way we treat both the outsiders we like and the outsiders we don't. Jud [Fry] is a lone wolf, the kind of guy whose skulking around in a hoodie…would make you cross the street. Watching [Patrick] Vaill's unsettling yet surprisingly pitiable performance, you understand exactly why your blood curdles when Laurey describes her fears about him to Mary Testa's frank and blunt Aunt Eller." Read David Gordon's full review here, and read Zachary Stewart's interview with Patrick Vaill here.
---
For the complete list of Tony nominees, click here.
---
For more show suggestions, visit our Broadway listings page here and our off-Broadway listings page here.