Actor Ian Barford Tackles a Rewarding and "F*cking Brutal" New Tracy Letts Role
Aficionados of playwright Tracy Letts's work will recognize actor Ian Barford. Barford created the role of the hapless Little Charles in Letts's paradigm-shifting August: Osage County and has since gone on to originate substantial roles in his plays Mary Page Marlowe, The Minutes, and Linda Vista — all for Steppenwolf Theatre.
In Linda Vista, now receiving its West Coast premiere at the Mark Taper Forum with much of its original Steppenwolf cast intact, Barford gets to take on his most challenging Tracy Letts role to date. He plays Wheeler, a 50-year-old who finds himself questioning his life choices after he moves from the cot in his ex-wife's garage into his own apartment. But reflection is in short supply.
Wheeler is onstage for almost the entire three-hour play, and Barford describes the role as "f*cking brutal." But it's also powerful and rewarding, and he's stepping into his fourth Letts role with a great deal of pride.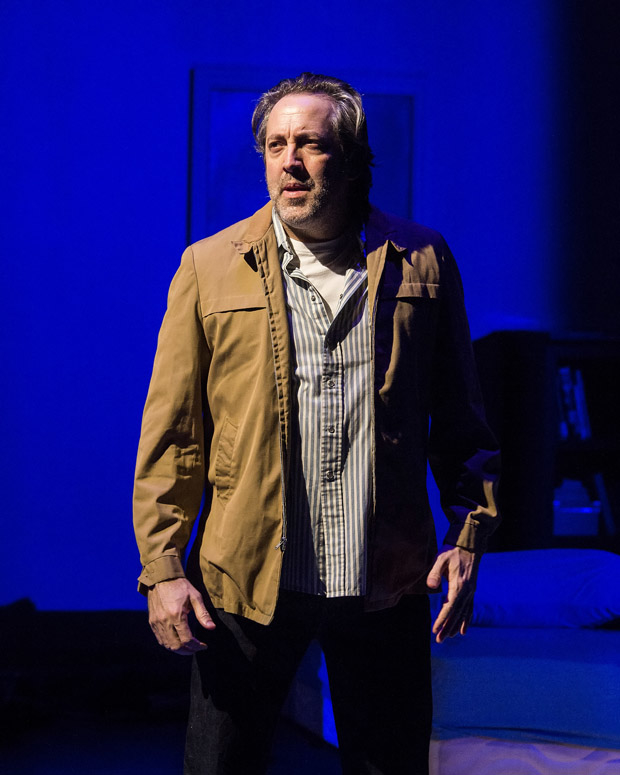 This is the fourth Tracy Letts play that you've been in. What is it about his work that keeps you coming back as an actor?
Tracy is a writer of tremendous range and intellect, but primarily, he is an entertainer in the best sense of that word. He understands that people come to the theater to get their blood moving. He's extraordinarily witty, with a tremendously sharp mind and sense of humor. He also has a very unique quality as a writer. He is able to create moments that are simultaneously hilarious and heartbreaking.
Tell me about Wheeler, your character in Linda Vista?
He's a man who is very sad, very lonely, very angry, very smart, and also noble in some ways. Simultaneously, he's blind, pathetic, despicable, horrible. [laughs] There are just all of these wonderful paradoxes within him. He's searching for some path toward fulfillment, often impulsively, without very much self-reflection.
I don't know any heterosexual, middle-aged man who doesn't have some regrets about the way they've treated women in the past. The kind of pain that men are often in is something that they don't know how to manage without it ending up wounding other people. This man that Tracy has created is a very astute depiction of that. I think it's very human, unfortunately.
Was there much work done on the play between Steppenwolf and the Taper runs?
The play is quite different now, actually. Tracy did extensive rewrites. Not just surgical, internal cutting to lean the play out and make it more muscular and fleet, but he also fleshed out a lot of the female characters. He balanced the play a little better. He lowered my character's status. I think I was a little more superior in the first iteration of the play, and that's certainly not the case now.
How has Tracy's writing developed since you first did August: Osage County?
It's hard to locate any one thing. Obviously, August was a monumental work. The second act, I contend, is as strong a play as any in the history of American theater. Show me something that works better than that. But if you think about Mary Page Marlowe and The Minutes and Linda Vista, those are three vastly different plays in really every way. Not only in terms of scenes and what they're trying to do, but also in the style of the writing. The actual function of the dialogue.
You're onstage for the entire play. What kind of toll does that take? Can you see yourself doing a long run in this?
Oh, it's a f*cking brutal role. I'm onstage for almost three hours. I never, ever leave. It's gigantic. There is a tremendous volume of language, and I carry the pace of the play. That's hard work over three hours. There's great comedy in it, and that's always a lot of fun, but there's also a soul-crushing second act. It's brutal what that guy goes through.
I'm very proud that Tracy wants me to play this part. It's very personal for him — there's a lot of him in it, and a lot of me in it. It's very meaningful for us. I feel a great deal of pride in that, and I want to carry that as long as I can. It's by far the most challenging, fascinating, and rewarding acting experience I've ever had, for sure.