A Bronx Tale Launches Digital Lottery Today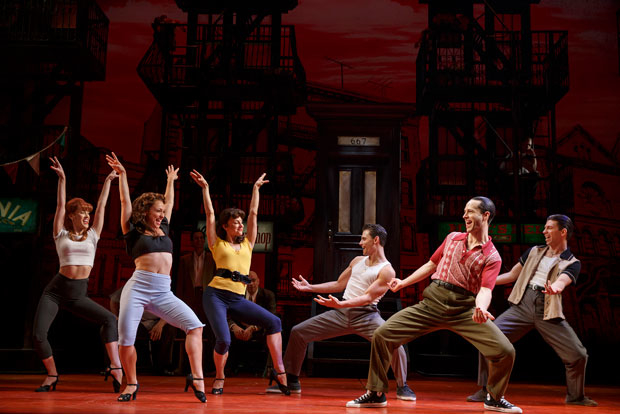 Beginning today, A Bronx Tale will offer a limited number of $32 tickets via a digital lottery for select performances at Broadway's Longacre Theatre.
The lottery will open at midnight on the day of the performance and close at 9am for matinee performances and 2pm for evening performances. Winners will be notified within moments of the drawing and will have 120 minutes to pay for tickets online via credit card. Lottery tickets must be picked up at the Longacre Theatre 30 minutes prior to the performance (photo ID is required for pick up). For more information, click here.
A limited number of $39 general rush tickets (limit two per customer, may be partial-view) continue to be available at the opening of the box office each day, subject to availability.
Academy Award nominee and A Bronx Tale book writer Chazz Palminteri has joined the cast in the role of Sonny, performing Tuesdays at 7pm, Wednesdays at 2pm and 7pm, Thursdays at 7pm, and Fridays at 8pm. Tony Award nominee Nick Cordero continues to play the role of Sonny on Saturday and Sunday performances.
Based on the critically acclaimed play that inspired the now-classic film, the cast of A Bronx Tale also stars Richard H. Blake as Lorenzo, Adam Kaplan as Calogero, Hudson Loverro as Young Calogero, Gerald Caesar as Tyrone, Lucia Giannetta as Rosina, Levi Smith as the Young Calogero alternate, and Christiani Pitts as Jane.