91-Year-Old Bye Bye Birdie Scribe Lee Adams: Notes From a Musical-Theater Lifetime
"I was in the bank the other day," begins 91-year-old musical-theater lyricist Lee Adams, "and the teller and I were talking about the new generation [of youth]. The teller began singing to me 'Kids, I don't know what's wrong with these kids today.' He knew what I did, I guess."
Whether the bank teller actually knew that Adams wrote those words remains to be seen, but Adams has written so many songs that have become canonized that it seems inescapable. Along with "Kids," penned 55 years ago with Charles Strouse for the musical Bye Bye Birdie, Adams has also provided the lyrics for "You've Got Possibilities" (from their 1966 show It's a Bird…It's a Plane…It's Superman), the oft-recorded "Once Upon a Time (from 1962's All-American), and, perhaps most famously, the All in the Family'' theme song, "Those Were the Days."
On October 25, Encompass New Opera Theatre will honor Adams for his contributions to the catalogue of American standards. During a recent interview, he shared his thoughts on several different subjects, ranging from the creation of his most famous material to his reactions to his flops. Excerpts from the conversation can be found below.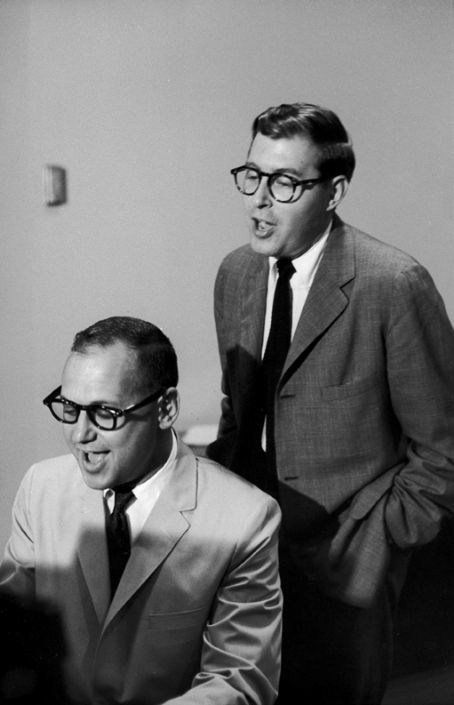 On being honored by the Encompass New Opera Theatre:
It's always nice to get a little ego massage. It's happened a couple of times and it's always pleasant. It's a little nerve-racking when you have to make a speech, which I don't like to do. But it'll be fun. I know a lot of these people, and I know it's a good group. I'm especially flattered to be honored along with Barbara Cook, who's a wonderful singer.
On the Broadway premiere of Bye Bye Birdie:
The idea of a rock-and-roll show on Broadway was just laughable in the theater community. We went out of town to Philadelphia. Practically everybody was unknown. Chita Rivera had been in West Side Story, so she was a name, sort of. But Dick Van Dyke and the cast were unknown. The writers were unknown. It was Gower Champion's first show as director. We came to New York with absolutely no advance sale.
We knew we had to score big with the critics, or else we were dead. In those days, there were seven daily papers in New York. The Times was the most important. In those days, the reviewers went to the opening night, ran to their typewriters, and quickly knocked out a review. The protocol was someone would grab the review off the press and come running back and read it to the people at the party. We had a good opening night. The first review came in, and it was the New York Times. Brooks Atkinson, the dean of the critics, gave us eight short paragraphs, all bad, and the last sentence is burned into my brain: "It's neither fish nor fowl nor musical comedy."
So we thought we were dead. Then the other papers began to come in and they were all good. We thought we could possibly make it. The show built into a hit and it's paid the rent ever since.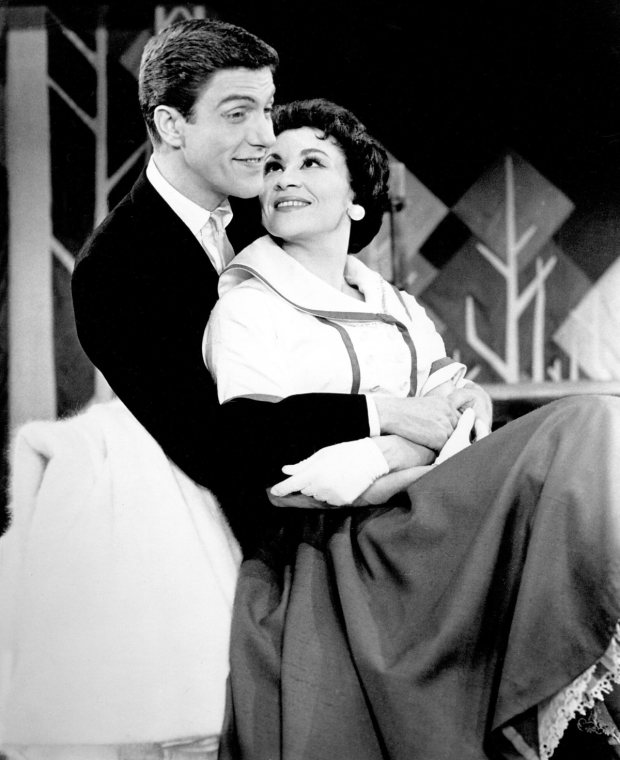 On dealing with a flop:
Everybody has flops. You never know why a show doesn't work. Perhaps it's the casting, perhaps it wasn't written right, perhaps the direction isn't good. I don't know. You work on a show for a couple of years, and it gets better. You go into rehearsal and it starts to look good on the stage. Then it opens and the critics savage you. It's just part of the game. The only way you can [get over a flop], I've found, is to come back and do it again. Some people can't do that. They get a bad review and they're out of the game. The other way is to realize that often the critics are wrong. Like I told you about Birdie, we got a terrible review from The Times and the show succeeded.
My friend Sheldon Harnick told me this: Variety reviewed Fiddler on the Roof out of town. Variety was supposed to be the bible of show business. The review did not like Fiddler. It said the songs were ordinary and, in essence, it's an ethnic show with limited appeal. Joe Stein, the book writer, told me the best audience he ever had for Fiddler was a whole theater full of nuns. So much for limited appeal!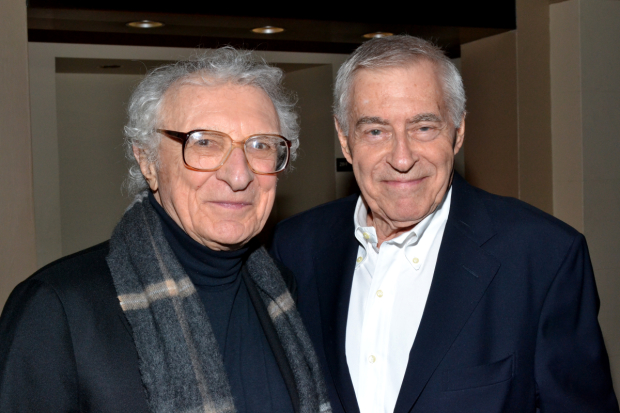 On the creation of "Those Were the Days":
Norman Lear got the idea for a show with this bigot [character], Archie Bunker, from England [a show called Till Death Us Do Part]. He said he was going to call it Those Were the Days [and asked], "Would you write me a title song?" So we did. He said, "Look, I can't pay much for this, but I'll give you a piece of the publishing." Three years later, he finally got the show on. We saw in the paper that the show title was now All in the Family, so we assumed our song was dead. Sure enough, he kept that song, even though it wasn't a title song.
On his favorites of all the songs he's written:
I don't have any one favorites. My favorites are the ones that make me the most money. [laughs] A few things I've written I'm very fond of, because I think I've solved the problem of writing a song for musical theater. When you're writing for musicals, it isn't just writing songs: You're writing for characters and a plot. It has to fit the character. You've got to have the right vocabulary. If you're really lucky, the song will move the plot, too. That's what you try to do. It's really hard. I've written maybe seven Broadway shows, had some hits, had some flops. I got a few standards out of it.
On being asked the unanswerable question:
I go to parties and when people find out what I do, they ask, "What comes first, the music or the lyrics?" Once, someone asked "What comes first: the words or the lyrics?" That I really can't answer!