2015 Jonathan Larson Grants Presented by American Theatre Wing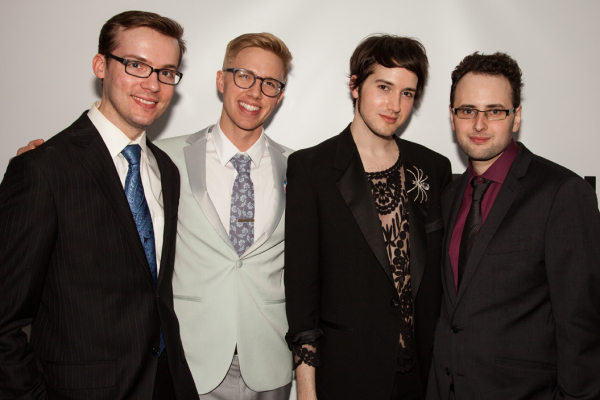 The American Theatre Wing presented the 2015 Jonathan Larson Grants during a ceremony on March 23 at the WNYC Greene Space.
Honorees include writing team Tim Rosser (composer) and Charlie Sohne (lyricist) receiving $10,000, Sam Willmott (composer and lyricist) receiving $10,000 and a weeklong residency at the Running Deer Musical Theatre Lab, and Max Vernon (composer and lyricist) receiving $10,000. This year's recipients were selected by a panel consisting of Amanda Green (Hands on a Hardbody), Steven Lutvak (A Gentleman's Guide to Love and Murder), and Ted Chapin (president and executive director of Rodgers & Hammerstein). The prestigious grants total $30,000.
Given annually to honor emerging composers, lyricists, and book writers, the Jonathan Larson Grants aim to continue composer Jonathan Larson's dream of "infusing musical theater with a contemporary, joyful, urban vitality."