2014 New York Innovative Theatre Awards Presented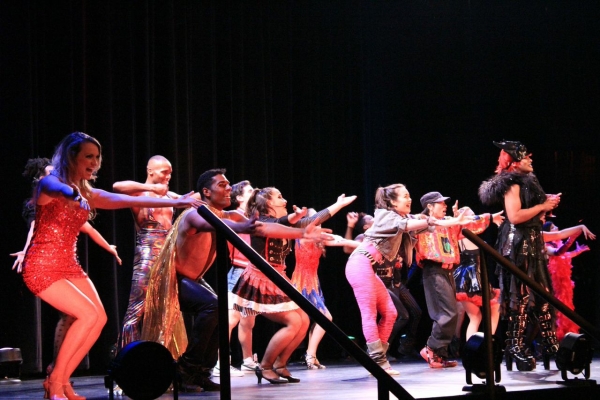 The 2014 New York Innovative Theatre Awards were presented at Mason Hall at Baruch Performing Arts Center on September 22. The ceremony was hosted by Broadway veteran Jason Kravitz.
The 2014 award recipients are as follows:
Outstanding Ensemble
At First Sight (and Other Stories), Broken Box Mime Theater
Becky Baumwoll, Dinah Berkeley, Seikai Ishizuka, David Jenkins, Meera Kumbhani, Tasha Milkman, Marissa Molnar, Dan Reckart, Joe Tuttle, Leah Wagner
Outstanding Solo Performance
Sandy Moore
The Simple Stories, WorkShop Theater Company
Outstanding Actor in a Featured Role
Noel Joseph Allain
Luft Gangster, Nylon Fusion Collective
Outstanding Actress in a Featured Role
Jenny Seastone
The Gin Baby, Kid Brooklyn Productions and Mermaid Sands Productions
Outstanding Actor in a Lead Role
Jason O'Connell
Don Juan In Hell, Phoenix Theatre Ensemble
Outstanding Actress in a Lead Role
Heather E. Cunningham
An Appeal to the Woman of the House, Retro Productions
Outstanding Choreography/Movement
Carlos Neto
Gymnos: A Geek's Tragedy, Ticket 2 Eternity Productions
Outstanding Director
DeLisa M. White
Lights Narrow, Teatro Oscuro
Outstanding Lighting Design
Kia Rogers
Jane the Plain, Flux Theatre Ensemble
Outstanding Costume Design
Gail Cooper-Hecht
The Importance of Being Earnest, Take Wing And Soar Productions, Inc.
Outstanding Set Design
Travis McHale
Rubber Ducks and Sunsets, Ground Up Productions
Outstanding Sound Design
Christian Frederickson
The Awake, kef theatrical productions
Outstanding Innovative Design
Nicole Hill
For Puppet Design
Mute, New York Neo-Futurists
Outstanding Original Music
Scott Munson
Sawbones & the Diamond Eater, Days of the Giants LLC
Outstanding Original Short Script
Lenore Wolf
April March, Fragments from an Unintegrated Life from East Side Stories: Movers, Metropolitan Playhouse
Outstanding Original Full-Length Script
David Stallings
Dark Water, Manhattan Theatre Works (MTWorks)
Outstanding Performance Art Production
The God Projekt, La MaMa in association with Lone Wolf Tribe
Outstanding Production of a Musical
Allegro, Astoria Performing Arts Center
Outstanding Premiere Production of A Play
Pirira, Theatre 167
Outstanding Revival of A Play
Don Juan In Hell, Phoenix Theatre Ensemble