5 Predictions for the Theater in 2015
As another year dawns, we wait with bated breath for the big news sure to come down the pike from the always dramatic and surprising world of theater. Who but the most clairvoyant would have guessed that Andrew Lloyd Webber was writing the score to School of Rock — The Musical, set to bow this year on Broadway? While few can anticipate such epic curveballs, we at TheaterMania have some hunches about the big stories to come in the next 365 days. Here are five predictions for 2015:
1. The Tony Showdown of the Season: Finding Neverland vs. Doctor Zhivago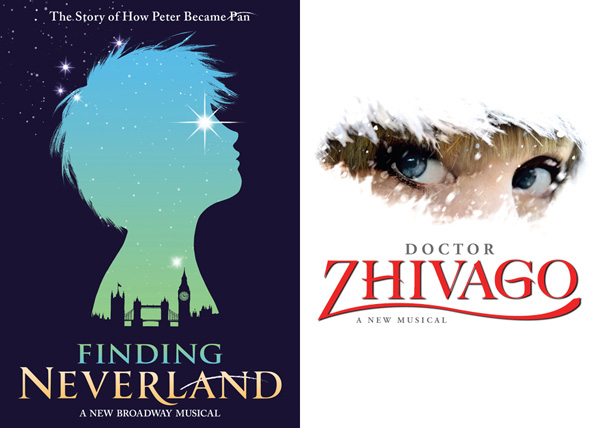 This awards season, the big contest will be between mega-musicals Finding Neverland and Doctor Zhivago. Hollywood mogul Harvey Weinstein is pouring big money into Neverland, his first excursion (as lead producer) on Broadway. Based on the 2004 film, it's one of the most anticipated musicals in years. Not to be outdone, Doctor Zhivago is also based on a popular film, and as well as a Boris Pasternak novel. With music by Lucy Simon (The Secret Garden) and direction by Tony Award winner Des McAnuff (Jersey Boys), it comes with an undeniable pedigree. Both shows are looking to snag the all-important Best Musical prize at the 69th Annual Tony Awards, so expect heavy lobbying and chatter after they open in April. Of course, Tony voters may scorn both musical behemoths in favor of the smaller off-Broadway transplant Fun Home, a musical adaptation of Alison Bechdel's autobiographical graphic novel and sure-to-be critical darling of the spring.
---
2. Hell Freezes Over: Rock of Ages Transfers off-Broadway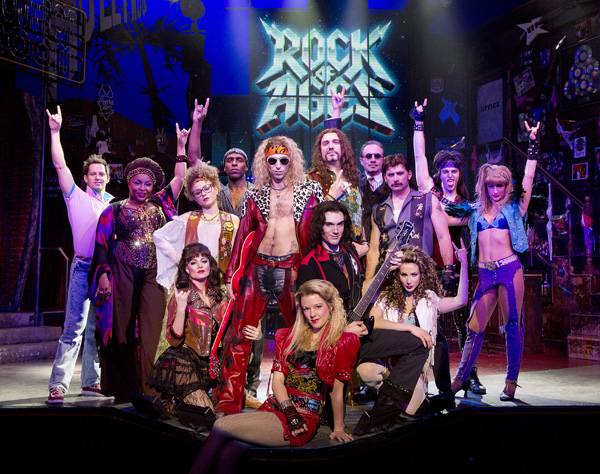 For fans of Rock of Ages who are still in shock over the impending death of Broadway's brassiest and booziest rocktacular, buck up! We predict that in 2015 the classic rock musical will announce its triumphant return off-Broadway. Rock of Ages made its New York debut at New World Stages in 2008 before transferring to Broadway in 2009. We have reason to believe that it will return to New World Stages, following the trail blazed by Avenue Q, which transferred from Broadway to New World Stages in 2009 and still runs there to this day. While Rock of Ages consistently lingers near the bottom of the list of Broadway grosses, one needs to take into account that it's playing the smallest house on Broadway (the Helen Hayes, with only 583 seats). In a slightly more intimate venue, Rock of Ages would consistently sell out, enabling it to rock on for many years to come. We sincerely hope that it does.
---
3. Hamilton Mints a Fresh New Pulitzer Prize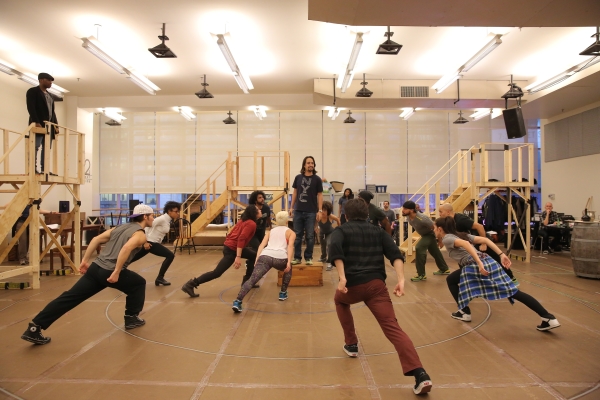 At this point, only a select few have seen Lin-Manuel Miranda's latest musical Hamilton — in the form of a workshop — but even a month before it opens at thePublic Theater, it's already being hailed as a game-changer. After brilliantly reinventing the genre with his Tony-winning In the Heights, Miranda's at it again, utilizing musical styles like rap and hip-hop to explore the life of founding father Alexander Hamilton as one of American's many immigrants who made good. (After all, our first-ever Secretary of the Treasury was an orphan of the British West Indies before coming to the North American colonies.) For Heights, Miranda became a Pulitzer Prize finalist, and we predict that he'll take home that prize (with a slew of others, too) for this groundbreaking reexamination of history, which is poised to change the face of musical theater.
---
4. Tony's Perennial Silver Medalist, Kelli O'Hara, Finally Strikes Gold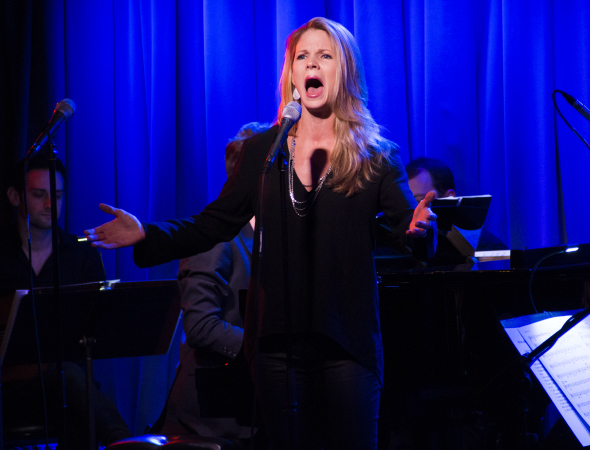 Kelli O'Hara has spent the better part of the last decade racking up Tony nominations, but for some reason, she hasn't been able to seal the deal. She's picked up nods for The Light in the Piazza (2005), The Pajama Game (2006), South Pacific (2008), Nice Work If You Can Get It (2012), and, most recently, The Bridges of Madison County (2014), her performance in which was bested by Jessie Mueller's in Beautiful. O'Hara returns to Broadway this season in the revival of The King and I, supported by the same creative team that led to her 2008 South Pacific nomination. We predict the Sweet Smell of Success will finally waft her way.
---
5. Last Night We Dreamt We Went to Manderley Again: Rebecca Returns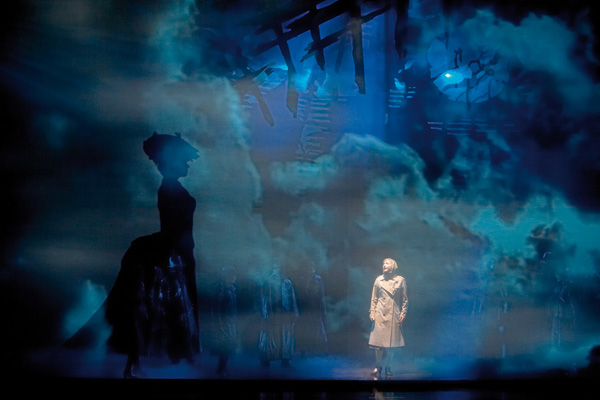 Rebecca the Musical has had a tough three years since it first announced plans to open at Broadway's Broadhurst Theatre in early 2012. But even though the production still hasn't made its debut on the Great White Way, this musical (like its nameless heroine) has proved that it has an indomitable spirit. Despite four postponements resulting from lack of funding — and one bizarre case of an investor first thought to have died and then found to have never existed — Rebecca just won't say uncle. That's why we're putting our (theoretical) money behind this scrappy underdog and predicting that Rebecca the Musical will finally make its name on Broadway in 2015.