Who Didn't Get Nominated for a Tony?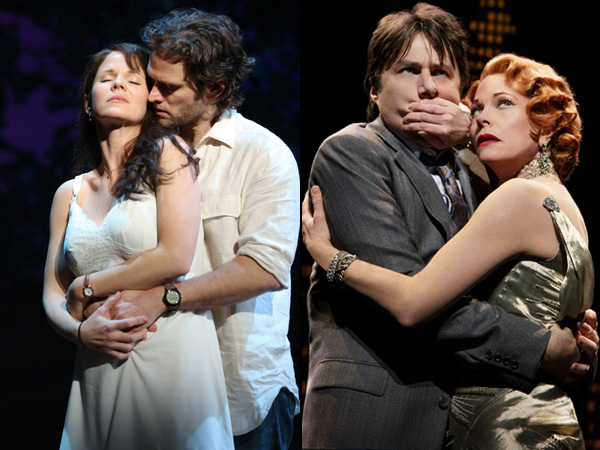 Bullets Over Broadway and The Bridges of Madison County were the subjects of plenty of Tony speculation just a few hours ago. Now they're both out of the running for a Best Musical Tony Award in a year that has been as difficult to predict as it has been thrilling to watch.
The Bridges of Madison County is a romantic new musical based on the popular novel and film by the same name. It sports a brand-new score by acclaimed composer Jason Robert Brown, and it's very serious. It received four nominations, including one for Best Original Score, but it will not be declared the Best Musical of 2014.
Almost at the polar end of the musical-theater spectrum is Bullets Over Broadway: a big, splashy, irreverent musical comedy based on the film by Woody Allen. It features a book by Allen and an entirely found score of brassy songs from the 1920s. While it received six nods, including one for Allen, it did not snag a coveted Best Musical nod. Nor did Susan Stroman receive a Best Direction nod for Bullets, although she was nominated for her choreography.
Will Eno's absurdist comedy The Realistic Joneses was also ignored by Tony. It is the only currently running new play on Broadway to receive no nominations.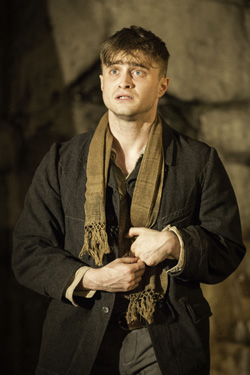 Habitual snubee Daniel Radcliffe was once again passed over, this time for his work in the revival of The Cripple of Inishmaan. While the production got six nods in total, including Best Revival of a Play, Best Performance by an Actor in a Leading Role wasn't one of them. This marks the third time in his career Radcliffe was passed up for a Tony nomination, his previous two outings being the 2008 revival of Equus and the 2011 revival of How to Succeed in Business Without Really Trying. Radcliffe was nominated for a Drama Desk Award both of those years and is nominated for one again this year.
Radcliffe isn't the only big star to be ignored by Tony this year: Denzel Washington was not nominated for A Raisin in the Sun, nor was Zachary Quinto for his performance in The Glass Menagerie.
Hollywood star and Twitter-happy renaissance man James Franco was also denied a Best Performance by an Actor in a Leading Role nomination for his Broadway-debut performance in the revival of Of Mice and Men, although his costar, Chris O'Dowd, was nominated in that category. It's one of just two nominations for the Anna D. Shapiro-helmed project, the other being Japhy Weideman for Best Lighting Design of a Play.
The highly acclaimed repertory productions of Waiting for Godot and No Man's Land were completely shut out of the awards, garnering not one nomination, not even for the distinguished Sirs Ian McKellen and Patrick Stewart. One might be tempted to chalk this up to the nominators not wanting to heap too much praise on closed shows. Of course, the shuttered productions of The Glass Menagerie and Twelfth Night received seven nominations each.
Those two shows being the big exception (along with Roundabout Theatre Company revival of Machinal, whose entire design team was nominated), most of the Tony love was lavished on currently running productions. Of the nominations doled out this morning, 81 percent went to shows that are open, meaning you have plenty of opportunities to see the nominees before the live CBS telecast on June 8.
For a complete list of who did get nominated, click here.