Final Bow: Zachary Levi Finally Felt the Broadway Love in She Loves Me
Zachary Levi's Tony-nominated run in the Broadway revival of She Loves Me is going out with a bang. Not only did the show, which closes on July 10, win a Drama Desk Award for Outstanding Revival of a Musical and a Tony Award for Best Scenic Design of a Musical at last month's ceremonies, it also made history last week as the first-ever Broadway show to be streamed live online.
Featuring a score by Sheldon Harnick and Jerry Bock and a book by Joe Masteroff, She Loves Me is a romantic comedy following at-work rivals and unsuspecting amorous pen pals Amalia (Tony winner Laura Benanti) and Georg (Levi). Inspired by Miklós László's play Parfumerie, which also served as source material for the 1940 Ernst Lubitsch film The Shop Around the Corner and, later, the 1998 Nora Ephron film You've Got Mail, the musical is brimming with clever songs and unwitting romantic encounters.
As Levi prepares to take his leave from Broadway for the second time (he made his debut in 2013's First Date), the charmer of stage and screen looked back on a run that featured celebrity visits, "gnarly" tattoos, and impromptu acrobatics.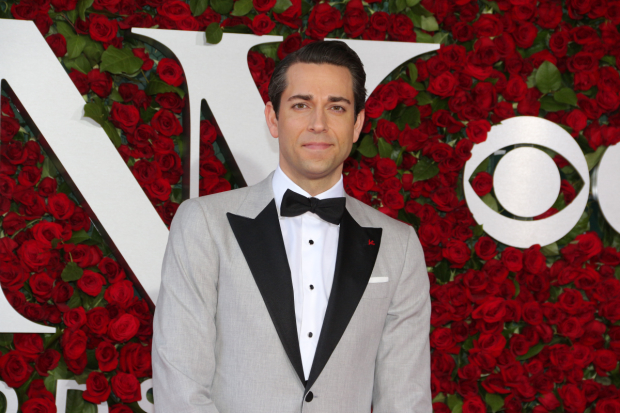 1. What is your favorite line that you get to say or sing?
I'll have to go with "I'm freezing, that's because it's cold out" in "She Loves Me." When I was first learning the song, it just struck me funny every single time. George is rambling and saying he's "tingling, such delicious tingles," he's "trembling, what the hell does that mean?" he's "freezing," and then he's just kind of, well, "that's because it's cold out." And it's just so genius to me.
2. Everyone loves inside jokes. What is the best one from your show?
Not that it's an inside joke, but [ensemble member] Cameron Adams and I always have this moment where we pass each other backstage and give each other a hitch kick, like a "Yah!" You know, a little like a "Git 'em girl" kind of thing.
3. Every show experiences technical difficulties. What was the worst technical difficulty experienced during your show and how was it handled?
We really only had one major technical difficulty. We had never had any problems with our set or our automation and then one day, it just wasn't opening. We all got into the store and then it's supposed to open up like it has every other time and it started opening and then it just stopped. So me and Gavin [Creel] are looking at each other, going, "What do we do?" And I was like, "I think we've gotta stop."
Then they took about 10 minutes to test it. It was working, so we all just took our places onstage, everybody clapped, and the audience was totally cool with it, because they kind of like that sh*t. It's all part of live theater.
4. What was the most "interesting" present someone gave you at the stage door?
A couple girls had me write— I don't remember what the two phrases were. "Know your worth" was one of them. They're things that I've said before in the past doing panels or speaking engagements and they just really meant a lot to these girls. And then they came back with them tattooed on their bodies. It was pretty gnarly, but very kind of, honoring.
5. Who is the coolest person that came to see your show? (You can't say your family!)
Meg Ryan came. She came during a Broadway Cares/Equity Fights AIDS fundraising time, and she stopped by one of the buckets and dropped money in and told one of our ensemble members how much she enjoyed the show, which was awesome because she was a part of You've Got Mail.
And John Lithgow came. We were doing a show one day and my phone rings in my dressing room and the guy at the stage door's like, hey, Mr. Lithgow's here to see you. And I said, John Lithgow? And he said, "Yeah he'd like to see you." And I'm like, "Uh yeah send him up." I was like, "Oh my god, you're John Lithgow." Like, that guy is so unreal talented. So that was really awesome.
6. How was the awards season experience and being a Tony nominee different from what you expected?
You know, if I do TV or a show or a film and it gets nominated, it's already done. But on Broadway, I still had to show up and do my job every night. So you can't really get lost in thinking about that stuff. The whole nomination thing was like, hey, rock 'n' roll, that's really cool, but it doesn't make you a unicorn all of sudden. You're just a human being.
But as a kid who always wanted to do what I'm doing, it feels very good and validating to feel like people think you're doing it at that high of a level. So I think more than anything what I took away was, I finally felt like I was kind of accepted a little bit in this community, and that was cool.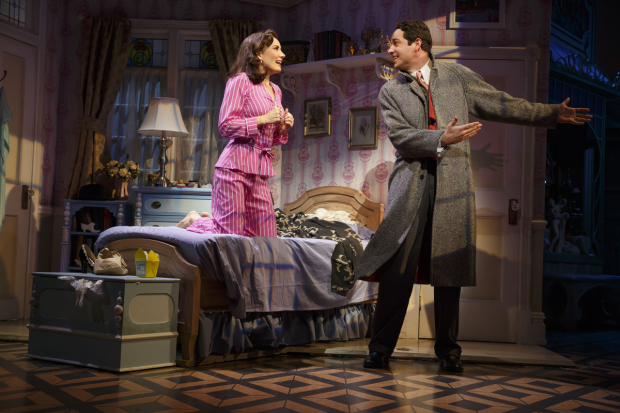 7. What show do you wish was livestreamed when you were a kid?
What's weird is that growing up as a kid I did a bunch of theater, but I wasn't really aware of a lot of theater. I grew up on the West Coast and so we didn't get to Broadway. I was splitting my time between doing theater and playing video games. But in hindsight, maybe Big River. I did Big River when I was 16, I played Huck, and it was one of the greatest experiences of my life. And I think it would have been really cool to see it on Broadway.
8. If you could be pen pals with anyone, whom would you choose?
To me, the most fascinating people are the people who have shaped the world or who have really deep curiosity. So you know like, a C.S. Lewis or a Tolkien or Einstein or Newton even or Lincoln or Gandhi would have been really interesting I think. I think Genghis Khan would have been fascinating, I mean a mad man, but like, "Genghis, 'sup, it's Z, and what's happenin'?"
9. Were the hat trick and cartwheel in the song "She Loves Me" skills that were already in your wheelhouse?
We had the whole thing choreographed and then Warren Carlyle and Scott Ellis came in and they were like, "We really want one more thing that really kind of shows this childlike exuberant enthusiasm." And I said, "Well, I don't know, you want me to do a cartwheel?" And they both looked at me like I had a third eye and I was like, "What? I can do a cartwheel. I've been doing cartwheels since I was a kid. Who doesn't do cartwheels?" But apparently many people don't, especially men who are six-four.
And then it kind of worked out that my hat would fall off my head as I did a cartwheel so then I would run over and kick it up and grab it and sing the rest of the song.
10. If you could steal one thing from the set, what would it be?
Well I'd be tempted to steal the cash register because that's probably the most expensive item and also, like, the coolest. But that's more Jane's prop. It's not really fair that Georg would walk away with the cash register. I don't know, maybe just like one of those bottles, just to have as a little keepsake and be like, "Oh, that's my little bottle."