World Premiere of Aaron Posner's JQA Announces Casting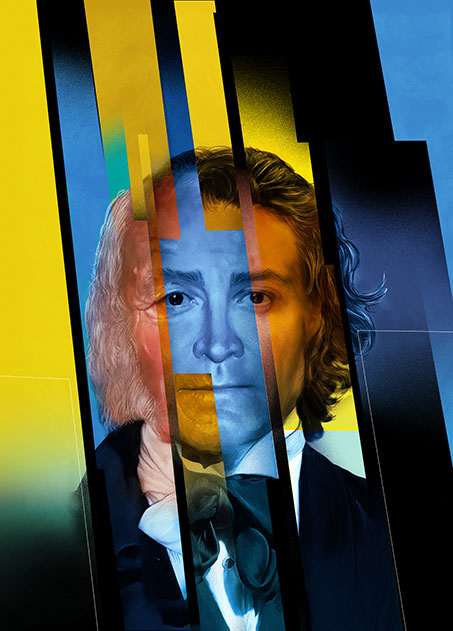 Arena Stage has announced full casting for the world premiere of Aaron Posner's JQA, directed by Posner and running March 1-April 14 in the Arlene and Robert Kogod Cradle.
JQA shines a spotlight with humor and care on an ineffectual presidency, the idea of government and how a society lives in relationship to it, and the American experiment as it continues to evolve. Each member of the four-person JQA cast embodies the persona of the title character at some point throughout the play and, in addition, performs the roles of several other historical American figures.
The cast will feature Jacqueline Correa as JQA/Abraham Lincoln/Louisa Adams; Eric Hissom as JQA/John Adams/Henry Clay; Phyllis Kay as JQA/George Washington/Abigail Adams/John C. Calhoun; and Joshua David Robinson as JQA/Frederick Douglass/Andrew Jackson.
Joining Posner on the creative team are set sesigner Meghan Raham, costume designer Helen Huang, lighting designer Jesse Belsky, sound designer Karin Graybash, and dialect and vocal coach Lisa Nathans.
JQA is the sixth commission to debut as part of Arena Stage's Power Plays, an ambitious initiative commissioning and developing 25 new plays and musicals from 25 writers over the course of 10 years. With Power Plays, Arena Stage focuses Washington, DC's unique theatrical voice on politics, power, and ideas of America, amplifying the theater's role as a national center dedicated to American voices and artists, located in the heart of the nation's capital. The massive undertaking features one story per decade, beginning with 1776 through present day.