Will Swenson Sets Final Performance as Neil Diamond on Broadway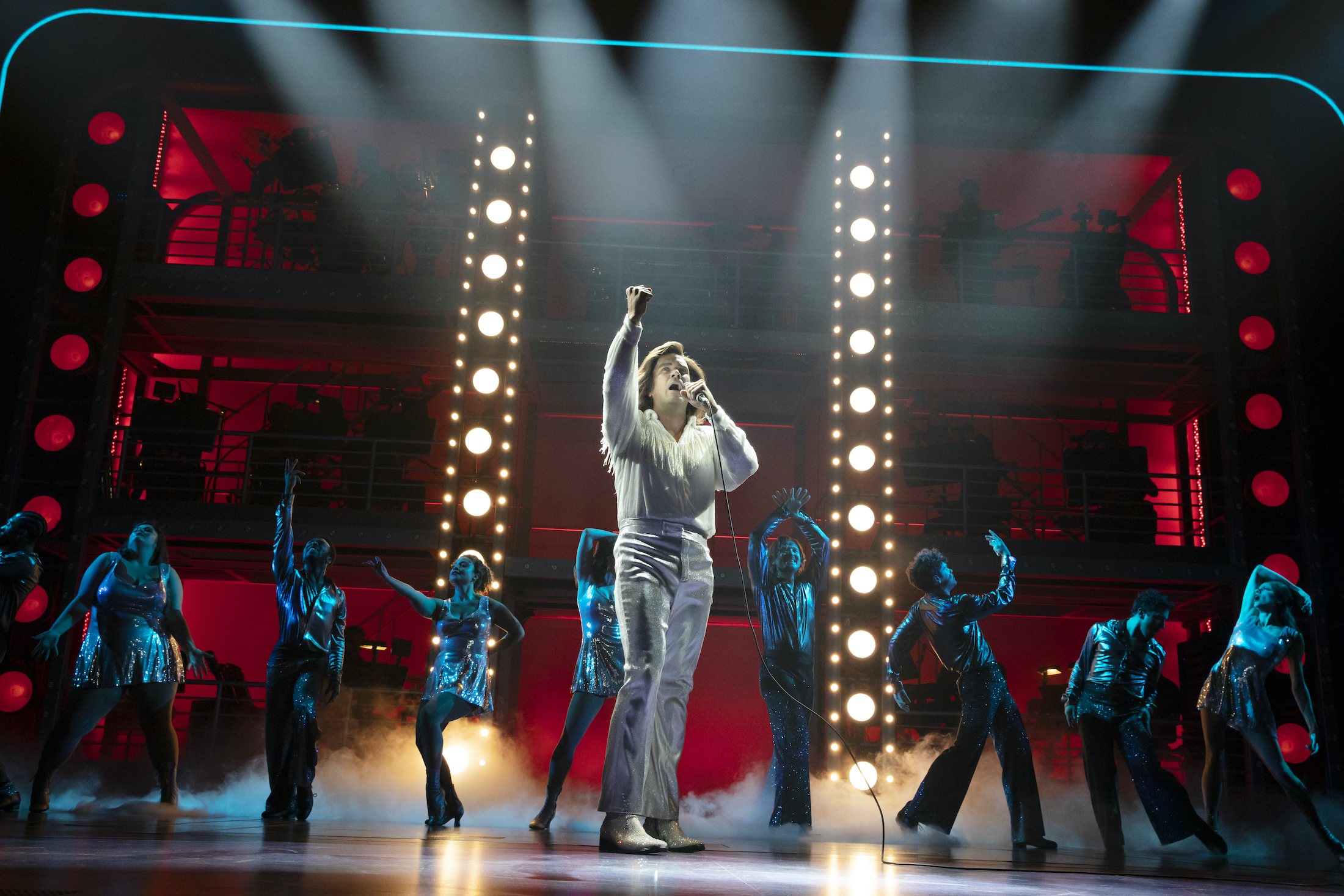 Will Swenson will play his final performance as "Neil Diamond — Then" in Anthony McCarten's Broadway musical A Beautiful Noise: The Neil Diamond Musical on Sunday, October 29. Future casting for the role is still to be announced.
The company will continue to star Mark Jacoby as Neil Diamond – Now, Robyn Hurder as Marcia, Shirine Babb as Doctor Jessie Fisher as Jaye Posner, Michael McCormick as Fred Weintraub and Tommy O'Rourke, Tom Alan Robbins as Bert Berns and Kieve Diamond, and Bri Sudia as Ellie Greenwich and Rose Diamond.
The ensemble, swings, and standbys include Neal Benari (standby Neil Diamond – Now), Ninako Donville (swing), Paige Faure (ensemble), Nick Fradiani (Alternate Neil Diamond – Then), Kalonjee Gallimore (ensemble), Samantha Gershman (swing), Becky Gulsvig (standby for Ellie Greenwich, Jaye Posner, Marcia, and Rose Diamond), Alex Hairston (ensemble), Makai Hernandez (swing), Jess LeProtto (ensemble), Tatiana Lofton (ensemble), Aaron James McKenzie (ensemble), Mary Page Nance (ensemble), Robert Pendilla (swing), Max Sangerman (ensemble), MiMi Scardulla (ensemble) and Deandre Sevon (ensemble).
A Beautiful Noise at the Broadhurst Theatre is directed by Michael Mayer and choreographed by Steven Hoggett. Told from the perspective of Neil Diamond's older self in therapy, the musical looks at the singer's rise to fame and his insecurities along the way.