Vanya and Sonia's Billy Magnussen Talks Base-Jumping, Filming Into the Woods, and Playing Face-Melting Rock Music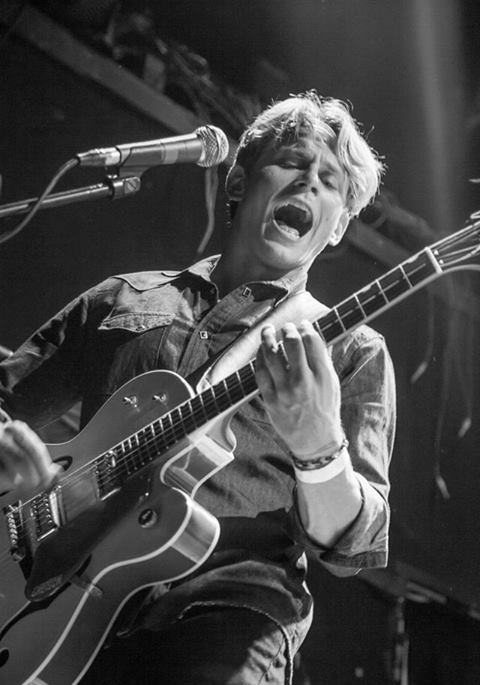 Not so long ago, sexy screwball Billy Magnussen was a Broadway Breakthrough making his premiere appearance on the Great White Way opposite Sigourney Weaver in Vanya and Sonia and Masha and Spike. Now he's just finished up a stint in London, where he was filming a new screen adaptation of Stephen Sondheim's Into the Woods alongside big names like Meryl Streep, Johnny Depp, and Anna Kendrick. He's preparing for a holiday show with his band, Reserved for Rondee, at the Gramercy Theatre.
TheaterMania chatted with the incredibly quotable Magnussen about his dream to take over for Alan Cumming. He also talked Reserved For Rondee's upcoming show and his bandmates' crazy backstories (from an ex-preacher to a college professor).
How was London?
London was cool. It was beautiful, honestly. I think I'm quoting Gary Oldman here, he said once, "New York is just London on steroids." But it was awesome. Great people! Wonderful locals!
How was the experience of filming Into the Woods?
It was fun! Singing and dancing. No, there's no dancing. There's no dancing! There's no crying in Into the Woods! Actually, there is crying. It's beautiful. The people were killer, they were just awesome. It was such a good time. I'm excited. It just sucks that it comes out next Christmas. That's so long!
What was it like working with Meryl Streep?
Streep was awesome. Streep was the shiznite.
What are you working on now that brings you back to New York?
I'm working on finding a place to live. I'm working on getting a job. Working on finding a girlfriend, you know. I play with [my] band a lot. So that's what's keeping me going.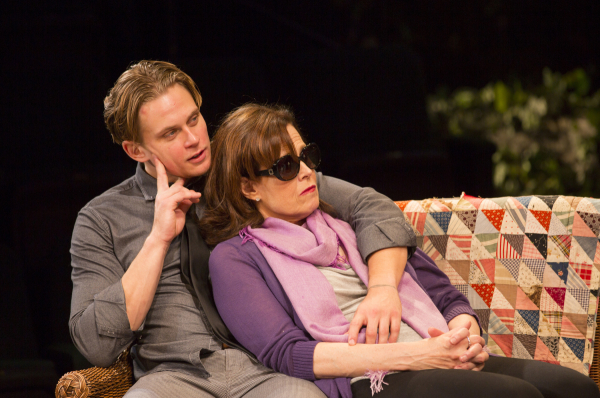 Your band has a concert coming up on December 18. What kind of music do you play?
We're very Led Zeppelin-y, The Who-ish. Like old-school rock. But it's all original sh*t. It's gonna be melt-your-face-off rock. We're gonna just rock and melt faces.
But the concert is really about Toys for Tots. It's a fundraising event for holiday. We'll have some military guys hanging outside. You can give the toys to them. Danke schoen.
How did you guys get started?
Tom, the bass player, me and him [played] brothers on As the World Turns, so it was like, "Hey brother, do you wanna play in a band?" [Our] drummer is an ex-preacher, an evangelical preacher, who started orphanages in India. And then he was like, "Nah, I'm not doing that anymore." And now he drums in this awesome rock band: Warren Hemenway. [pause] Is it OK I'm eating cheese right now? [pause] Then Nick Fokas, he's a college professor of Greek and Roman history, [is our] lead guitarist. And then Trevor I went to college with. He's crazy.
Do you have any projects lined up?
Nope! Literally nothing. That's the beauty of it, you know? I really wanna go to Venezuela next month, so I'll probably do that. I want to go base-jumping off Angel Falls and then canoeing down that river that goes east. That's what I really wanna do.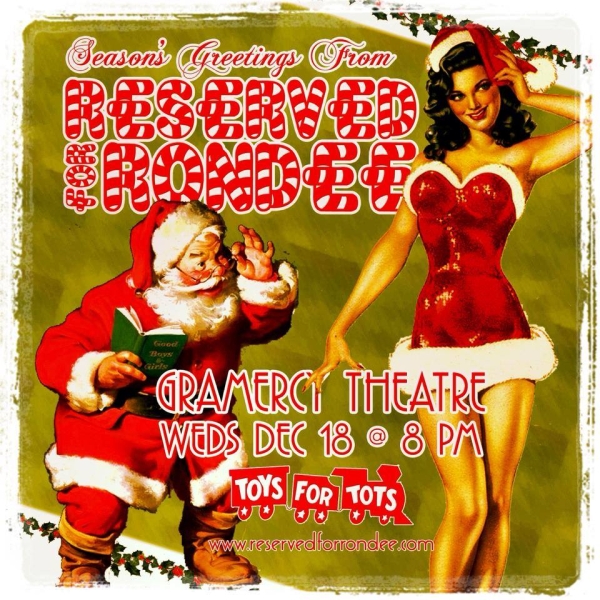 What is your dream role?
OH! Cabaret! I would totally, if Alan Cumming is tired of doing Cabaret, I'd be like, "I'll do it tonight." I would have such a good time doing that. I'd be like, "Don't worry Alan, I'll take it tonight." [singing] Willkommen, bienvenue! I'll give him a call. Oh my gosh! My head! Why does my head hurt? Last night I went and saw Twelfth Night and then I went to this Bacon Brothers thing and then I tap-danced down the street.
You tap-danced down the street?
No, I didn't, I'm sorry.
Click here to spend a day with Billy Magnussen Part 1 and Part 2.