Uncle Vanya Reworking Life Sucks. to Have Off-Broadway Return Engagement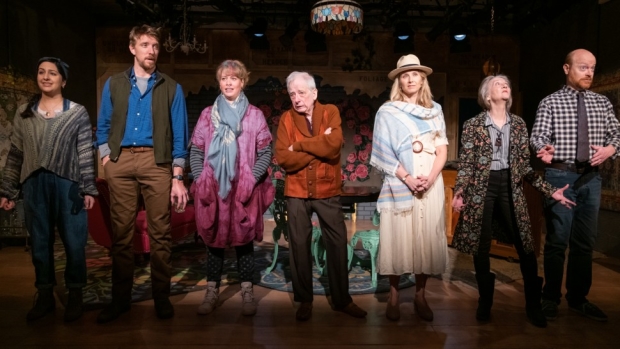 Wheelhouse Theater Company will present a return engagement of Aaron Posner's Life Sucks., an acclaimed adaptation of Chekhov's Uncle Vanya. The work, which recently ran at the Wild Project, will transfer to Theater Row's Acorn Theatre for a 14-week run, June 4-September 1. Jeff Wise directs.
The cast of Life Sucks. will feature original cast members Nadia Bowers as Ella, Kimberly Chatterjee as Sonia, Barbara Kingsley as Babs, Stacey Linnartz as Pickles, Austin Pendleton as the Professor, and Michael Schantz as Dr. Aster. For the Acorn run, Kevin Isola will play Vanya, originated downtown by Jeff Biehl, who earned a Drama Desk nomination for his performance.
The production will feature scenic design by Brittany Vasta, costume design by Christopher Metzger, lighting design by Drew Florida, sound design by Mark Van Hare, and nd prop design by Deb Gaouette.