Tony-Nominated Playwright Conor McPherson Presents Midwest Premiere of Port Authority at Writers Theatre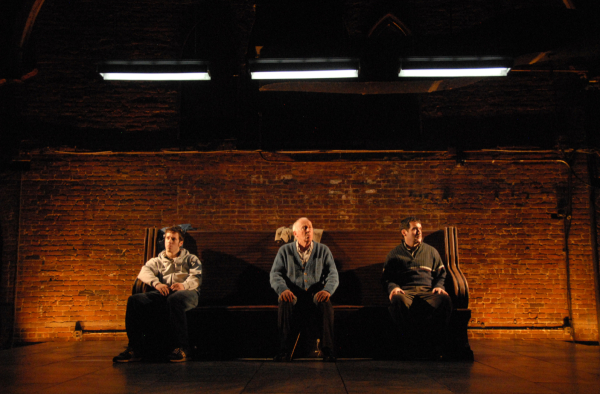 Glencoe, Illinois' Writers' Theatre in Glencoe will present the Midwest premiere of Port Authority, written by Tony-nominated playwright Conor McPherson (The Seafarer, Shining City) and directed by William Brown (The Liar).
McPherson's play is composed of a series of interconnected stories following three generations of Irishmen: a young man who escapes his parents' house to live with two boozy friends and young woman; a middle-aged laborer who lands a dream job, for which he is entirely unqualified; and a widower who receives a mysterious package that strikes a chord in a hidden part of his memory.
"Subtle, understated, and gently seductive, this master storyteller spins remarkable yarns from the lives of unremarkable people," said Writers Theatre Artistic Director Michael Halberstam. "Through this extraordinary cast and with one of Chicago's finest directors at the helm, this regional premiere is positioned to make a powerful debut at our bookstore theatre."
The cast of Port Authority features Patrick Clear, Rob Fenton, and John Hoogenakker. The creative team includes Martin Andrew (scenic design), Rachel Laritz(costume design), Sarah Hughey (lighting design), Andrew Hansen (sound design), and Julie Eberhardt (props).
The production is scheduled to run from October 29-February 16, 2014.