Tom Jones and Harvey Schmidt Musical I Do! I Do! to Have One-Night-Only Revival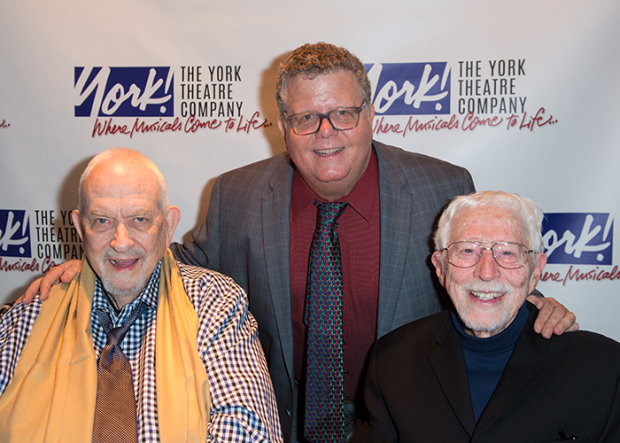 The York Theatre Company will kick off a yearlong celebration of its landmark 50th anniversary with a newly reimagined version of the musical I Do! I Do!, with book and lyrics by Tom Jones and music by Harvey Schmidt (creators of The Fantasticks), based on the play The Fourposter by Jan de Hartog. The show will play one night only on Monday, April 8, at 8pm at the York Theatre Company at Saint Peter's, following a gala reception. David Glenn Armstrong will direct with music direction by Phil Reno. Casting will be announced shortly.
I Do! I Do! begins with Michael and Agnes on their wedding day. Their vows behind them, they look forward to spending the rest of their lives together. Set to a tuneful and charming score (including "My Cup Runneth Over"), we watch as they maneuver through wedding night jitters, raise a family, and negotiate midlife crises.
Written as a star vehicle for theater legends Mary Martin and Robert Preston, the original 1966 Broadway production ran more than a year and received seven Tony Award nominations. The show has been produced all around the country and the world in the years since.
The York's reimagination of the musical will feature two pianos and five couples composed of Broadway and York alums, as well as narration by the show's lyricist and librettist Tom Jones.