The Elephant Man's Bradley Cooper Gets a Sardi's Caricature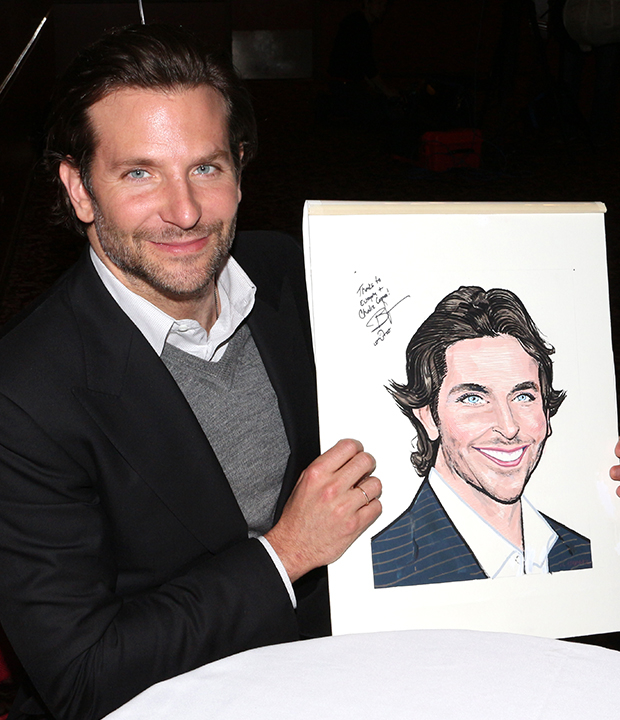 Just days before he departed the United States to star in the West End mounting of The Elephant Man, 2015 Tony Award nominee Bradley Cooper received a Sardi's Caricature on May 6.
The Broadway revival of The Elephant Man, which starred Cooper alongside fellow Tony nominees Patricia Clarkson and Alessandro Nivola, ran from November 7-February 21 under the direction of Scott Ellis. The production transfers to London with its full American cast intact, playing a limited season at Theatre Royal Haymarket beginning May 19.
Cooper also appeared on Broadway in the 2006 revival of Three Days of Rain. His film credits include American Sniper, the Hangover trilogy, Silver Linings Playbook, and American Hustle, among others. On television, he played a multi-season run on the series Alias, costarring Victor Garber, who was on hand for the Sardi's caricature unveiling.