Sleep No More's McKittrick Hotel Announces Added Performances for Ghost Quartet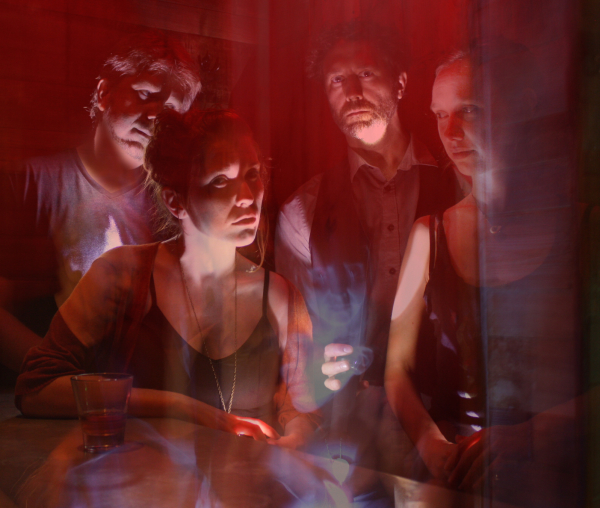 The McKittrick Hotel, home of Sleep No More, has announced that the Manhattan premiere of Dave Malloy's song cycle Ghost Quartet has added 24 performances to its run. Originally scheduled to run from January 5-18, Ghost Quartet will now play on select dates through May 18.
Directed by Annie Tippe, the production will star Malloy along with Brittain Ashford, Gelsey Bell, and cellist Brent Arnold, all of whom appeared in the show's October 2014 world premiere at the Bushwick Starr.
The song cycle about love, death, and whisky weaves together four different narratives spanning seven centuries: a warped fairy tale about two sisters, a tree house astronomer, and a lazy evil bear; a retelling of Edgar Allen Poe's "The Fall of the House of Usher"; a purgatorial intermezzo about Scheherazade and the ghost of Thelonious Monk; and a contemporary fable about a subway murder. Throughout these four stories, two women cross paths, sometimes as strangers, sometimes as sisters, sometimes as lovers, sometimes as mother and daughter.
Ghost Quartet will be staged in the round in an intimate setting within the McKittrick Hotel, with the musicians seated among the audience.The piece is scored for four voices, cello, guitars, dulcimer, autoharp, piano, keyboards, and percussion, and is inspired by murder ballads, doo-wop, angular bebop, Chinese folk, Islamic adhan, and the music of Bernard Herrmann and George Crumb. The show is designed by Christopher Bowser. James Monaco is the dramaturg.
For tickets, dates, and times, click here.