Sex Tips for Straight Women From a Gay Man Announces National Tour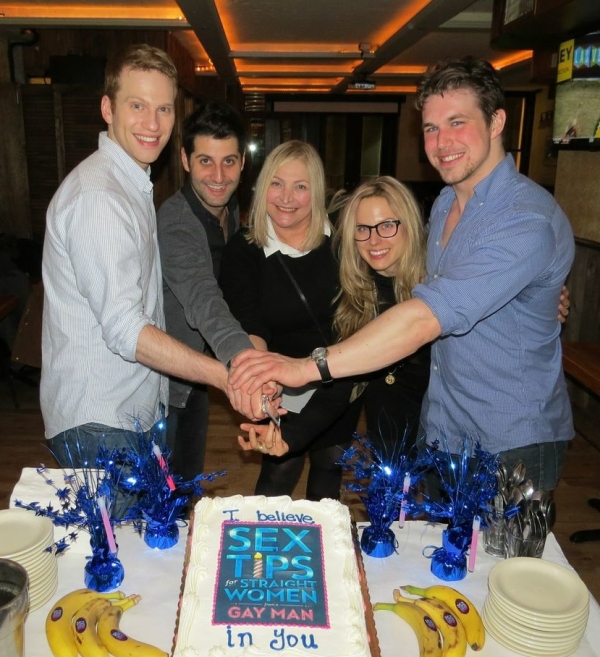 The hit off-Broadway comedy Sex Tips for Straight Women from a Gay Man will embark on a national tour starting in April, followed by international productions in Brazil, Australia, and Toronto.
Adapted for the stage by Matt Murphy from the 1997 book by Dan Anderson and Maggie Berman, the show is described as a "hilarious and wild ride where no topic is taboo and the insider 'tips' come straight from the source: a gay man."
Tim Drucker directs the production, which began performances January 22, 2014, and opened on February 9 at the 777 Theater. The current New York cast includes Grant MacDermott as Dan, Ariana Shore as Robyn, and Mat C. Leonard as Stefan.
Presented by Matt Murphy and Shawn Nightingale, Sex Tips for Straight Women From a Gay Man has scenic design by Luke Cantarella, costume design by Tilly Grimes, lighting design by Brian Tovar, and video and sound design by Randy Blair.
Additional information about, and casting for, the touring and international productions of Sex Tips for a Straight Woman for a Gay Man will be released in the coming months.
For tickets to the New York production, click here.