Sasson Gabay and Chilina Kennedy Will Star in The Band's Visit on Tour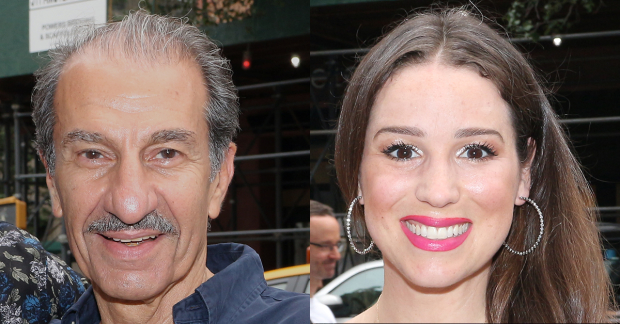 Award-winning Israeli film actor Sasson Gabay will reprise the role of Tewfiq in the upcoming North American tour of the Tony-winning
musical, The Band's Visit, the role he created in the 2007 film of the same name and most recently played on Broadway. Joining him for the tour is Beautiful: The Carole King Musical Chilina Kennedy in the role of Dina.
The cast will also include Jennifer Apple as Anna, Mike Cefalo as Telephone Guy, Adam Gabay as Papi, Marc Ginsburg as Sammy, Kendal Hartse as Iris, Joe Joseph as Haled, Sara Kapner as Julia, Pomme Koch as Itzik, Ronnie Malley as Camal, James Rana as Simon, Or Schraiber as Zelger, and David Studwell as Avrum, along with Danny Burgos, Loren Lester, Nick Sacks, Hannah
Shankman, and Bligh Voth.
Based on the screenplay by Eran Kolirin, The Band's Visit features music and lyrics by David Yazbek, a book by Itamar Moses, and direction by David Cromer. The musical premiered at the Atlantic Theater Company in November 2016, before opening on Broadway in November 2017. It recouped its $8.75 million capitalization in September 2018, less than 12 months after its first preview. The Broadway production is the recipient of 10 Tony Awards.
The North American tour of The Band's Visit will launch on June 25 at the Providence Performing Arts Center in Rhode Island, with further stops at the Kennedy Center (Washington, DC), the Knight Theater (Charlotte, North Carolina), the Cadillac Palace Theatre (Chicago), the Orpheum Theatre (Minneapolis), the Hippodrome (Baltimore), the Golden Gate Theatre (San Francisco), and the Smith Center (Las Vegas), and more.