Ruthless! The Musical! to Record New Cast Album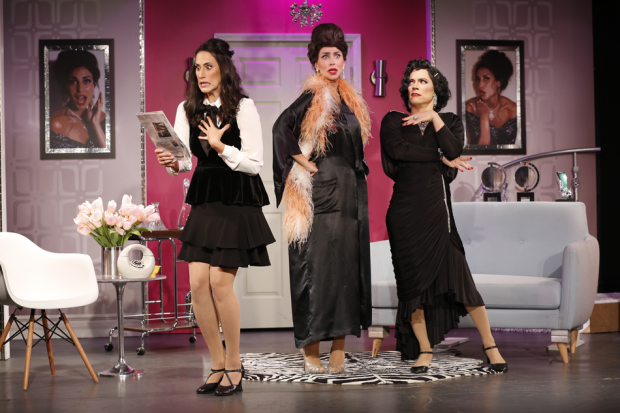 Tomorrow Ruthless! The Musical heads to Carriage House Studios to record a brand-new cast album, produced by Robert Sher for Caroline Records. The album will feature performances by the entire original cast of the current off-Broadway production, now running at St. Luke's Theatre. The company will include Peter Land, Kim Maresca, Tori Murray, Rita McKenzie, Andrea McCullough, and Tracy Jai Edwards.
The current cast of Ruthless!, which opened July 13, 2015, features Kim Maresca, Paul Pecorino, Rita McKenzie, Andrea McCullough, Jennifer Diamond, and Tori Murray, who stars as the young starlet Tina Denmark. The original production, helmed by current director Joel Paley, opened in 1992.
In the musical, the pretty and talented 8-year-old Tina Denmark will do anything to play the lead in the school play. With book and lyrics by Joel Paley and music by Marvin Laird, the show famously spoofs Broadway musicals such as Gypsy and Mame, as well as classic films including The Bad Seed and All About Eve.
Marvin Laird will lend music supervision to the cast recording, with music direction by Ricky Romano.