Robert O'Hara, Neil LaBute, and More Set for Summer Shorts 2018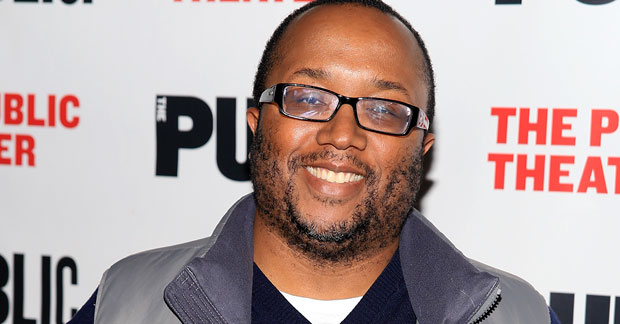 59E59 Theaters has announced the lineup set for its 12th annual Summer Shorts festival, featuring six short plays tailor-made for summer viewing. The 2018 festival runs from July 20-September 1 and includes plays by Robert O'Hara, Abby Rosebrock, Neil LaBute, Eric Lane, Claire Zajdel, and New York Times best-selling novelist Chris Bohjalian making his playwriting debut.
Summer Shorts is divided into two series — Series A, opening July 29, and Series B, opening August 5. The productions are as follows:
Series A
Grounded, written by Chris Bohjalian and directed by Alexander Dinelaris
A young flight attendant with a fear of flying is about to work her first transatlantic trip. When a veteran coworker tries to help her through the turbulent crossing, she discovers that a fear of flying is the least of the young woman's secrets.
The Living Room, written and directed by Robert O'Hara
A satire. About Frank and Judy. Who are White People in a Living Room. Doing what White People in Living Rooms do. But something is different. Today Frank and Judy have questions. About the entire nature of being White People in a Living Room.
Kenny's Tavern, written by Abby Rosebrock and directed by Jess Chayes
Kenny's Tavern is a dive bar and liberal oasis for a certain crowd of public-school teachers in the foothills of West Virginia. On the eve of the 2016 election, two colleagues hole up in the back of their regular haunt to hash out their relationship to each other and the community they love.
Series B
Sparring Partner, written and directed by Neil LaBute
The longtime flirtation between two coworkers comes to a head over the course of a lunchtime game of "Hollywood Names." Will their "affair of the mind" blossom into something more, or is it about to take an even darker and more dangerous turn?
Ibis, written by Eric Lane and directed by Terry Berliner
Ty has been haunted by the disappearance of his father ever since Victor abandoned his family 20 years ago. But when he hires a no-nonsense female detective to solve the mystery and track Victor down, the answers she uncovers add up in ways that even Ty could never have predicted.
The Plot, written by Claire Zajdel and directed by James Rees
In light of her recent divorce, Frankie and Tyler's mother has purchased a plot at the local cemetery, and today her children have been summoned to give their stamp of approval to their mother's final resting place. As they wait for her to arrive, Frankie and Tyler's growing realization of their own mortality triggers an avalanche of emotions that causes both siblings to wonder if it's possible for your life to be over before it has even begun.
The design team for Summer Shorts 2018 includes Rebecca Lord-Surratt (set design), Greg MacPherson (lighting design), Amy Sutton (costume design), Nick Moore (sound design and composer), and Joshua Langman (projection design).
Casting will be announced in the coming weeks.