Return of Annie Baker's The Flick Announces Low-Priced Previews and Student Rush Policy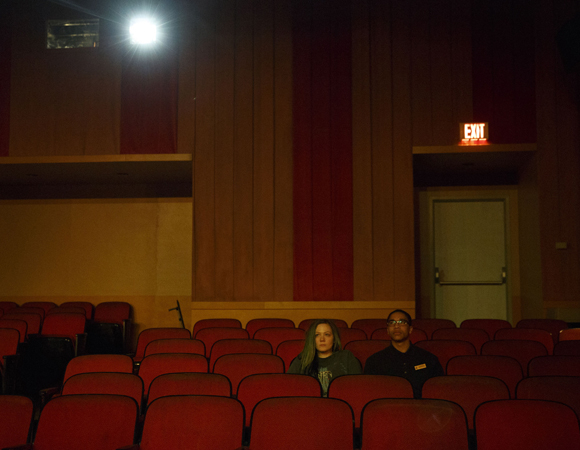 The off-Broadway return engagement of Annie Baker's Pulitzer Prize winner The Flick will offer lower-priced tickets for previews, May 7-28 at the Barrow Street Theatre. Tickets for those shows will be priced at $55, while the cost will increase to $75 beginning May 29. Post-opening Sunday-evening performances will be priced at $59. Additionally, $25 student rush tickets will be available the day of the performance at the box office, limited to one ticket per student ID.
Directed by Sam Gold, The Flick will feature its original Playwrights Horizons cast, made up of Alex Hanna, Louisa Krause, Matthew Maher, and Aaron Clifton Moten. The production will also reunite The Flick's original design team, including David Zinn (scenic and costume design), Jane Cox (lighting design), and Bray Poor (sound design).
Set in a run-down Massachusetts movie theater, The Flick follows the heartbreaks, loneliness, and battles of three underpaid employees as they sweep up popcorn, mop the floors, play "Six Degrees of Kevin Bacon," and tend to one of the last 35-millimeter film projectors in the state. The Flick had its world premiere as part of Playwrights Horizons' 2012-13 season.
For tickets and more information, click here.