Public Theater's ACTivate Initiative to Create Community-Based Participatory Theater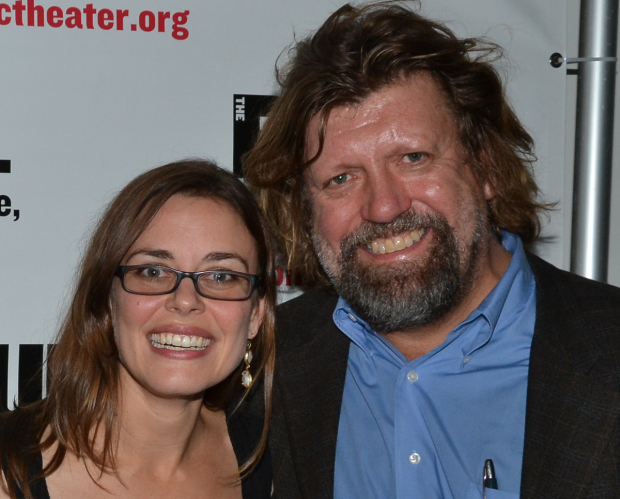 The Public Theater has announced the expansion of Public Works with ACTivate, a new tier of the initiative, which expands the participant's role in the artistic process by bridging the gap between the year-round classes and its annual Delacorte Theater pageant in September. ACTivate engages the ensemble in every aspect of the creative process and culminating in an original piece, bringing the community together by creating acts of participatory theater to examine the great issues and dilemmas of our time.
Beginning in February 2015, all alumni of the Public Works Delacorte productions (18 years or older) were eligible to audition to be part of an ensemble-based process over 18 months. During this process, participants worked with associate director of Public Works Laurie Woolery in building ensemble skills through physical exploration, improvisation, vocal technique, scene study, and creative writing. This year, the ensemble will present Troy in the Public's LuEsther Hall for four invited presentations only, from June 10-12.
Created with playwright Andrea Thome, Troy is inspired by Euripides' The Trojan Women. In writing the piece, the ensemble ventured into their neighborhoods and interviewed everyday New Yorkers about family, community, and memory. Those interviews, as well as the original writings of the ensemble, are the inspiration for Troy, which examines the assault of a young black teen as the inciting crisis and explores the community dealing with what it is like to worry for the safety of their children.
The inaugural ACTivate ensemble features H. Sebastian Arteta, Lori Brown-Niang, Llewellyn Connolly, Bianca Edwards, Nanya-Akuki Goodrich, Brittany Franklin, Lourdes Guzman-Mercado, Aden Munassar, Arianne Recto, Éva Hanorah Stanton, Matthew Vazquez, and Fabian Zarta.
"ACTivate represents a crucial new dimension of Public Works: our community members devising an original piece," said Public Works director Lear deBessonet in a statement. "Completing the arc of opportunities that expand from our classes at community venues to our summer pageants at the Delacorte, ACTivate is a beautiful expression of the rigor and insight our Public Works ensemble members bring to the creation of vital new American theater."