Preston Perez and More New Cast Members Join Disney's Frozen Tour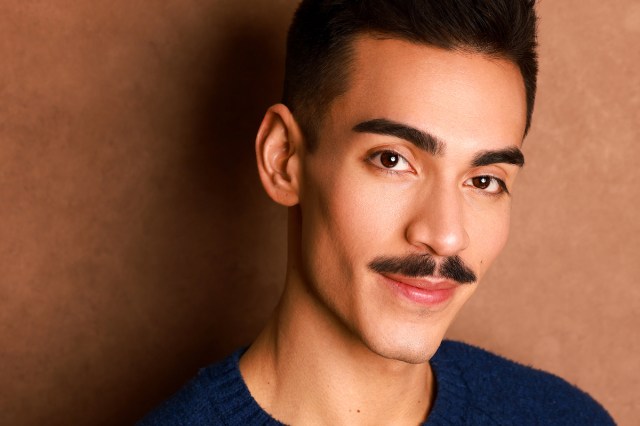 Disney Theatrical Productions has announced a slate of new actors in its North American tour of Frozen, which is currently playing Bass Hall in Ft. Worth, Texas, through August 20.
New to the company are Preston Perez as "Hans," Annie Piper Braverman and Emma Origenes alternating as "Young Anna" and Savannah Lumar who joins current cast member Erin Choi alternating as "Young Elsa."
Frozen continues to star Caroline Bowman as "Elsa" and Lauren Nicole Chapman as "Anna," Jeremy Davis as "Olaf," Dominic Dorset as "Kristoff," Evan Duff as "Weselton," and Collin Baja and Dan Plehal alternating as "Sven." (Jeremy Morse plays the role of "Weselton" through October 22).
Frozen also features Alicia Albright, Belinda Allyn, Kate Bailey, Jack Brewer, Kristen Smith Davis, C.K. Edwards, Michael Everett, Natalie Goodin, Michael Allan Haggerty, Zach Hess, Tyler Jimenez, Hannah Jewel Kohn, Dustin Layton, Adrianna Rose Lyons, Alexander Mendoza, Kyle Lamar Mitchell, Tony Neidenbach, Jessie Peltier, Renée Reid, Gretel Scarlett, Sammy Schechter, Brian Steven Shaw, Nick Silverio, Daniel Switzer, Natalie Wisdom and Peli Naomi Woods.
Based on the hugely popular 2013 Disney animated feature, Frozen tells the story of an enchanted queen who goes into self-imposed exile after her magical powers are exposed. The musical features a score by Oscar winner Kristen Anderson-Lopez and Robert Lopez, a book by Oscar winner Jennifer Lee, direction by Tony and Olivier Award winner Michael Grandage, and choreography by Tony winner Rob Ashford.