Playwrights Horizons and Yellow Sound Label to Release Fly by Night Cast Recording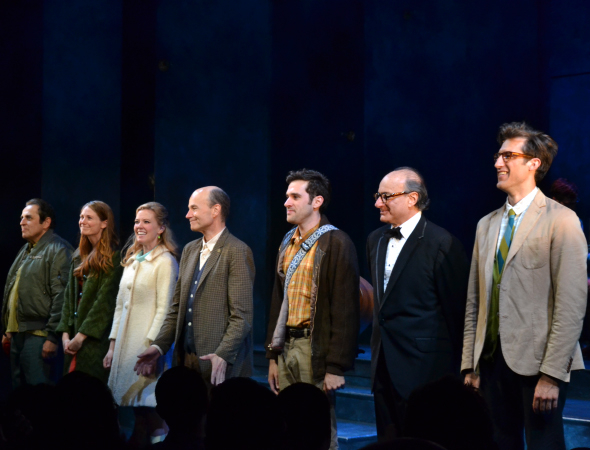 Fly by Night, a Drama Desk-nominated new musical that ran at Playwrights Horizons in spring 2014, will release a cast album recorded, produced, and mixed by Emmy winner and Grammy nominee Michael Croiter (Matilda). The album will be released in digital and CD formats on June 9.
Written by Kim Rosenstock, Will Connolly, and Michael Mitnick, Fly by Night was directed by Carolyn Cantor. The musical is described as a "darkly comic rock-fable" about a melancholy sandwich maker, whose life is intersected by two entrancing sisters. The story is set against the backdrop of the northeast blackout of 1965.
The cast album reunites the musical's original cast, including Allison Case, Adam Chanler-Berat, Peter Friedman, Michael McCormick, Patti Murin, Bryce Ryness, and Henry Stram. The album also features the show's original onstage musicians, the band Foe Destroyer, which includes Daniel Garcia, Chris McQueen, and Cade Sadler. Musical direction is by Vadim Feichtner.
The CD release will also include a 24-page color booklet featuring complete lyrics, production photos by Joan Marcus, show credits, and a synopsis by Ms. Rosenstock.