Pitbulls, Buddhist Monks, and Holly Hunter: A Preview of the 2014 Fall Plays Off-Broadway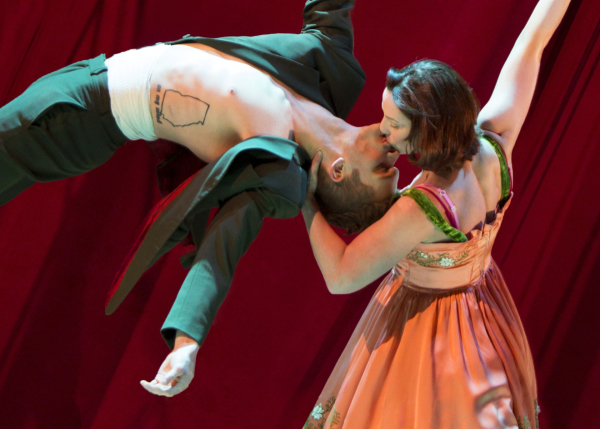 What do Mexican drug cartels have to do with ski resorts in Colorado? Both have plays about them opening off-Broadway this fall. Here's a preview of some of the titles opening this year. They range from the thought-provoking to the hilarious to the truly bizarre. While these are by no means the only plays set to bow on the New York stage in the coming months, they are the 20 that most piqued our interest.
GREAT PLAYWRIGHTS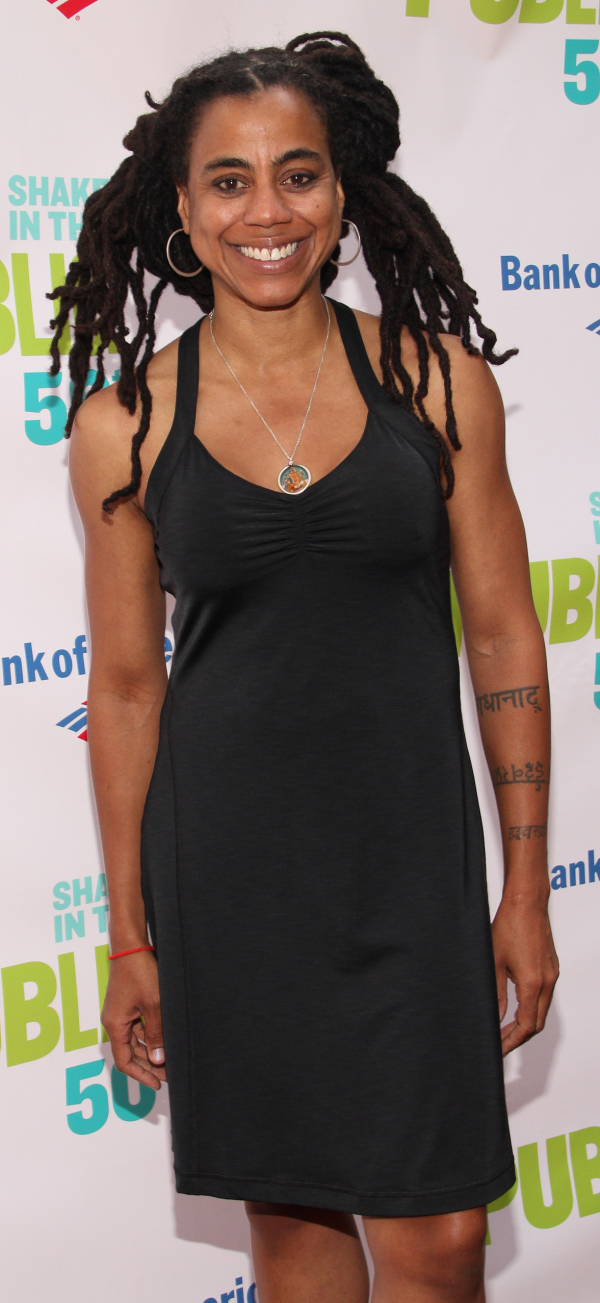 The Oldest Boy — Sarah Ruhl, Lincoln Center Theater (October 8-December 28)
From the author of Pulitzer finalist In the Next Room, or the vibrator play comes this story of an American mom (Drama Desk Award winner Celia Keenan-Bolger) who faces a difficult choice when Buddhist monks invite her three-year-old son back to Tibet to become a great spiritual teacher. No mother wants to separate from her child, but you can't exactly pull a Sally Field in Not Without My Daughter on a group of Buddhist monks. What's a mother to do?
Father Comes Home From the Wars (Parts 1, 2 & 3) — Suzan-Lori Parks, The Public Theater (October 14-November 16)
Pulitzer Prize winner Suzan-Lori Parks has finally completed her epic Civil War drama. (She could often be seen working on it last summer in the mezzanine of The Public Theater lobby, where she encouraged people to come up and chat.) Presented in one performance, the show actually encompasses three different plays. This is a must-see premiere from one of our greatest living playwrights.
Lost Lake — David Auburn, Manhattan Theatre Club (October 21-TBA)
David Auburn pens a new play about the relationship between holiday-maker Veronica (Tracie Thoms) and Hogan (John Hawkes), the owner of the low-rent lakeside property where she is spending her vacation. Daniel Sullivan (who directed Auburn's Pulitzer Prize-winning Proof) helms this project while simultaneously directing Donald Margulies' The Country House on Broadway (also for MTC).
A Particle of Dread (Oedipus Variations) — Sam Shepard, Signature Theatre (November 11-December 21)
This fresh take on Oedipus Rex makes its American premiere after debuting last year in Derry, Ireland. Playwright Sam Shepard (True West) reimagines the Oedipus myth (kill Dad, marry Mom) as a modern-day thriller.
---
LIVING IN AMERICA (AT THE DAWN OF THE MILLENNIUM)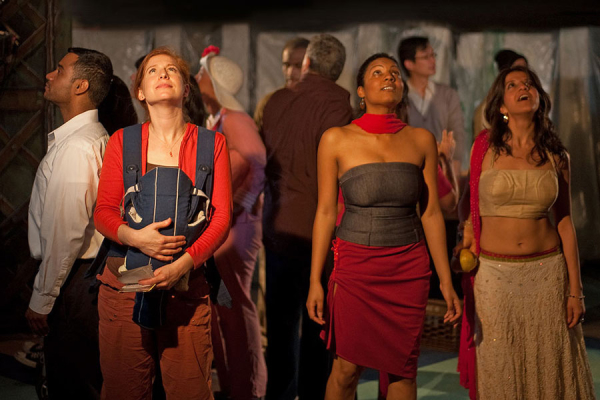 I Like to Be Here: Jackson Heights Revisited, or, This Is a Mango — New Ohio Theatre (September 6-27)
Ari Laura Kreith and Theatre 167 (named for the number of languages spoken in Queens) return to one of their favorite subjects: Jackson Heights. This is a revision on their earlier play cycle, The Jackson Heights Trilogy. Patching together the work of seven playwrights, Kreith attempts to capture the sights, sounds, and stories of the neighborhood she calls home.
Jacuzzi — The Debate Society, Ars Nova (September 30-November 1)
Three-person troupe The Debate Society (Hannah Bos, Paul Thureen, and Oliver Butler) has a newly devised piece about the incredibly rich and the desperately aimless denizens of the seventh-best ski resort in southwest central Colorado. The troupe's last project, Blood Play, appeared at the 2013 Williamstown Theatre Festival after an initial run at the Bushwick Starr.
By the Water — Sharyn Rothstein, Manhattan Theatre Club (November 4-TBA)
This world premiere play by Sharyn Rothstein follows a Staten Island family trying to pick up the pieces following the devastation of Hurricane Sandy. Hal Brooks, who was recently named the new artistic director of the Pearl Theater Company, directs this collaboration between MTC and Ars Nova.
Pitbulls — Keith Josef Adkins, Rattlestick Playwrights Theater (November 6-December 13)
Keith Josef Adkins brings this story of social ostracism in dog-fighting, Bible-thumping rural Appalachia to Rattlestick Playwrights Theater. Adkins is the author of The Last Saint on Sugar Hill, which made its New York premiere last year at the National Black Theatre.
Pocatello — Samuel D. Hunter, Playwrights Horizons (November 21-January 4)
Samuel D. Hunter returns to Playwrights Horizons following his acclaimed 2012 play The Whale, which won him a Drama Desk Award. This new play follows Eddie, the manager of an Italian chain restaurant in Pocatello, Idaho, a town experiencing slow-motion economic ruin. The cast of characters includes a laid-off paper-mill worker, a Korean War veteran, and a recovering meth addict. Few playwrights are better chroniclers of the changing landscape of small-town America than Hunter.
---
FROM EUROPE WITH LOVE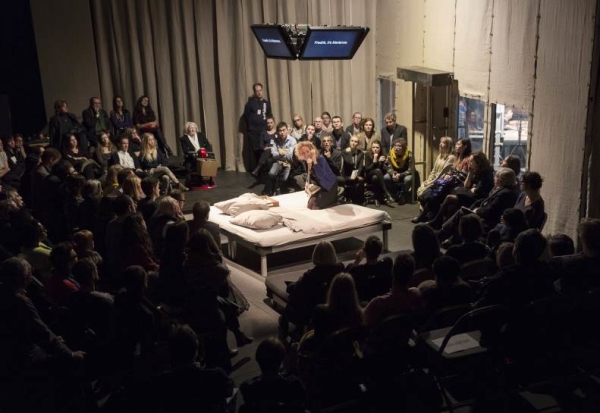 Scenes From a Marriage — Emily Mann, New York Theatre Workshop (September 12-October 26)
This stage adaptation of the classic Ingmar Bergman TV series about the disintegration of a modern marriage comes via Amsterdam's Toneelgroep, led by director Ivo van Hove. WhatOnStage's Michael Coveney called the original Dutch production "exciting, enthralling, [and] imaginative." This new English-language production features a translation by Emily Mann (Execution of Justice).
Tristan & Yseult — Kneehigh, St. Ann's Warehouse (November 16-December 14)
With gorgeous design and musicality, Cornish theater company Kneehigh has won a lot of fans stateside with their productions of Brief Encounter and The Wild Bride. They're back at St. Ann's Warehouse with their take on the medieval love story of Tristan and Isolde, probably best known as a Wagnerian opera and Hollywood film starring James Franco. This adaptation by Emma Rice, Carl Grose, and Anna Maria Murphy bills itself as, "Seen through the eyes of the 'Unloved.'"
---
COURTING CONTROVERSY
Juárez — Theatre Mitu, Rattlestick Playwrights Theater (September 4-October 5)
Innovative downtown troupe Theatre Mitu partners with Rattlestick for a "documentary mythology" about Ciudad Juárez, the city on the US-Mexican border once hailed as the "murder capital of the world." Using its own uniquely theatrical style, Mitu stages this landscape scarred by rapidly changing economics and the war on drugs. Juárez is based on over 200 hours of interview footage taken by Polendo and other members of the company.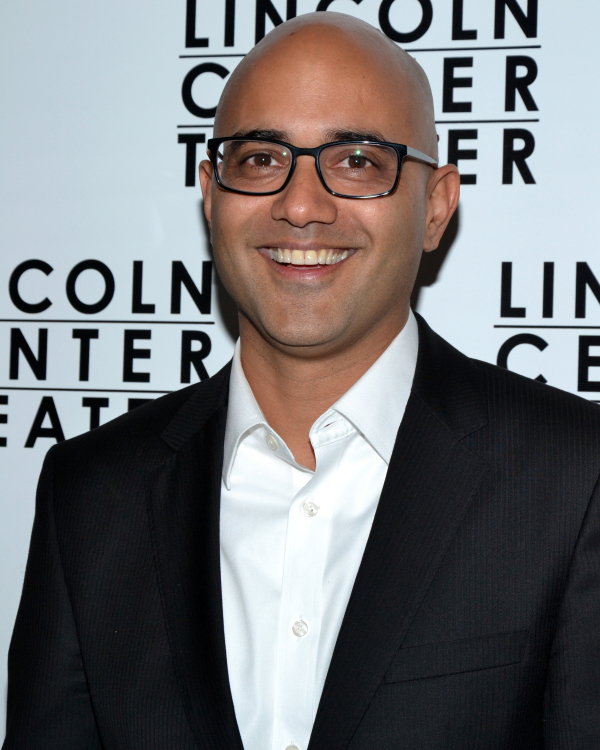 The Invisible Hand — Ayad Akhtar, New York Theatre Workshop (December 8-January 4)
Ayad Akhtar is having a moment. His Pulitzer Prize-winning play, Disgraced, will bow on Broadway this fall. At the same time, his 2012 play The Invisible Hand makes its New York debut at New York Theatre Workshop. It tells the story of an American financier kidnapped by Islamic militants in Pakistan. He bargains for his release using his considerable wealth and knowledge of how to get more money for the terrorist organization.
The Cutthroat Series — various, The Flea Theater (September 23-December 22)
Grand Guignol was the fin de siècle predecessor of the modern horror film: lurid, sensational, and thoroughly entertaining. This is a series of 11 Grand Guignol plays, organized into four evenings: Gore, Cruelty, Night Terror, and Lust. Each category consists of two to three plays. Audience members are invited to vote on the play in each group that deserves an extended run in January. This is the perfect activity for Halloween.
brownsville song (b-side for tray) — Kimber Lee, LCT3 (October 4-November 16)
This play comes fresh from the Humana Festival at the Actors Theatre of Louisville where Erin Keane, the critic for local NPR affiliate WFPL, called it "the strongest Humana Festival world premiere in my recent memory." The play follows the story of Tray, a murdered 18-year-old resident of Brownsville, Brooklyn. How did it happen and why? When violence is still a reality for far too many young black men in America, these are certainly questions worth asking.
Our Lady of Kibeho — Katori Hall, Signature Theatre (October 28-December 7)
Katori Hall (The Mountaintop) continues her residency at Signature Theatre with a story based on the alleged visions of the Virgin Mary by a group of Rwandan schoolgirls in the early 1980s. Several of the visions included apocalyptic violence and hatred, which many of the Catholic faithful see as presaging the 1994 Rwandan genocide. Hall's play examines the thin line between skepticism and faith.
Straight White Men — Young Jean Lee, The Public Theater (November 7-December 7)
Few plays have been penned on the elusive subject of the play's title and you can expect that Young Jean Lee will have a very specific take. The award-winning author of Church and Untitled Feminist Show has a habit of challenging herself, ensuring that she never gets too comfortable in a particular genre or style. Vastly different from her previous work, Straight White Men is a classic father-son drama starring Austin Pendleton and Scott Shepherd, two performers who are worth seeing in anything.
---
STARS ONSTAGE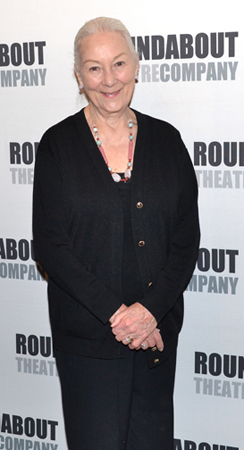 The Money Shot — Neil LaBute, MCC Theater (September 3-October 12)
MCC resident playwright Neil LaBute reunites with his reasons to be pretty director Terry Kinney for a play about waning Hollywood stars desperately clinging to their positions in the film industry. Elizabeth Reaser (Twilight) and Frederick Weller (Mothers and Sons) star in this behind-the-scenes comedy from the master of twisted motivations.
Indian Ink — Tom Stoppard, Roundabout Theatre Company (September 5-November 30)
This is Tom Stoppard's story of Flora Crewe, an English poet traveling through India in the 1930s, as Gandhi led millions in the struggle for independence. While Indian Ink premiered in London in 1995, it has yet to appear in an off-Broadway production. (It had a two-week run off-off-Broadway in 2003 with the now-defunct Alter Ego Productions.) Tony Award winner Rosemary Harris stars as Flora's sister Eleanor in this revival from Roundabout Theatre Company.
Sticks and Bones — David Rabe, The New Group (October 21-December 14)
Vietnam may be over, but the Culture War will rage again at the New Group when it revives David Rabe's 1971 black comedy about a blind Vietnam War veteran returned home to his parents, Ozzie and Harriet (a reference to the 1950s too-good-to-be-true sitcom family the Nelsons). Bill Pullman and Holly Hunter star as the aforementioned couple.