Pinkberry Introduces Be More Chill Two-Player Game Flavor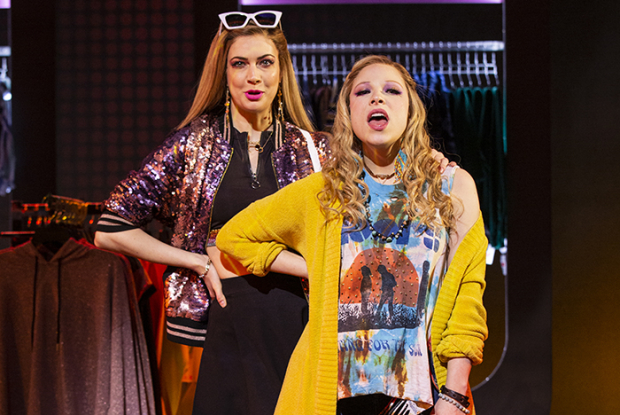 Pinkberry is introducing a new swirl combination named "Two-Player Game" in honor of the new Broadway musical Be More Chill.
"Two-Player Game" is pomegranate and matcha frozen yogurt swirled together, topped with blueberries, mochi, and granola. Fans can enjoy the special limited time combination from May 31-June 27.
"We found out about Be More Chill through seeing tons of fan art for characters Brooke and Chloe, whose 'ship' name is Pinkberry since they love frozen yogurt," said Melissa Hubbell, director of marketing for Kahala Brands, parent company of Pinkberry. "After seeing the musical and loving the message, we knew we wanted to partner with such a unique and fun Broadway musical!"
To officially introduce the new swirl combination, Pinkberry will host a special meet-and-greet at the Times Square location (596 9th Avenue) on Sunday, June 2, at noon with Be More Chill cast members Lauren Marcus and Katlyn Carlson, who play Brooke and Chloe, respectively. Fans can try the new swirl combination, take pictures with their favorite 'ship' Pinkberry, and have a chance to win two tickets to the show.
Inspired by the novel by Ned Vizzini, Be More Chill features a Tony-nominated score by Joe Iconis and a book by Joe Tracz. The production is now in performances at the Lyceum Theatre.