New Photos From Kim Davies' Stet at the Abingdon Theatre Arts Complex
Abingdon Theatre Company, in association with the Muse Project, is now presenting Stet, a new play written by Kim Davies. The piece, which is inspired by true events, has released new production photos.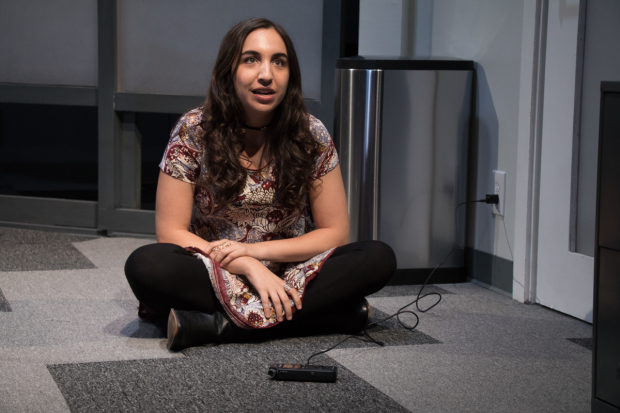 Developed by Davies, Jocelyn Kuritsky, and artistic director Tony Speciale. The limited off-Broadway engagement will have a June 23 press opening. Speciale will direct.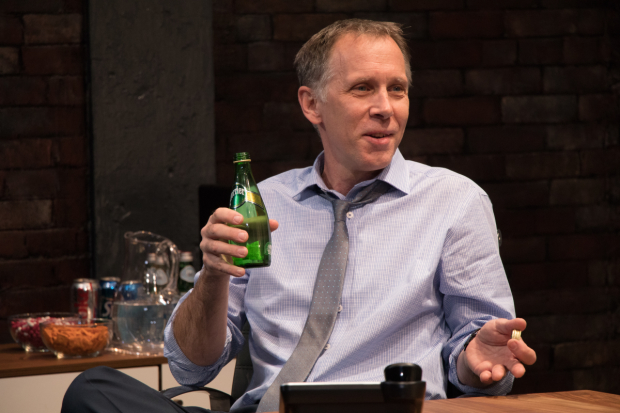 In Stet, a young reporter is assigned to write about sexual assault on college campuses and must find a unique angle for the story that will sell. During her investigation, an encounter with a student alerts her to what looks like the cover-up of a terrible crime — and a perfect cover story for her magazine. Struggling to bring the story to light, this ambitious reporter won't let anything get in her way — not even the truth.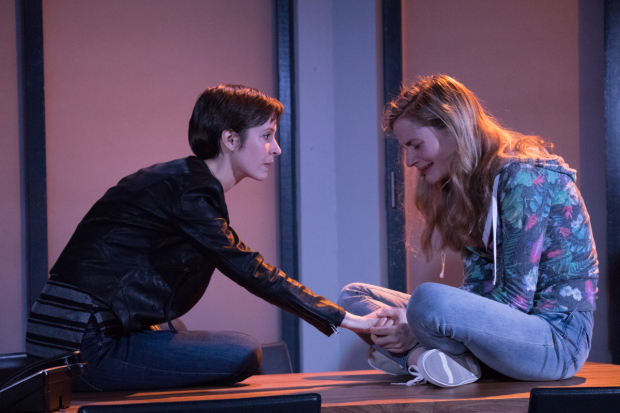 The cast features Jack Fellows, Dea Julien (Intimacy), Jocelyn Kuritsky, Lexi Lapp, and Bruce McKenzie (A Streetcar Named Desire). The production also includes scenic design by Jo Winiarski, lighting design by Daisy Long, costume design by Hunter Kaczorowski, sound design by Christian Frederickson, and projection design by Katherine Freer.