New Digital Play, xXPonyBoyDerekXx, to Perform on OnlyFans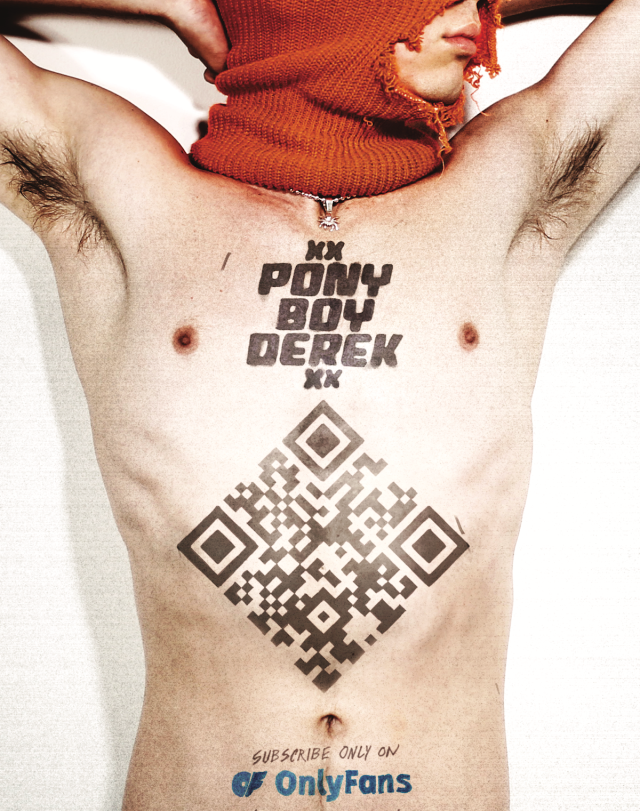 Executive producer John Cameron Mitchell (Hedwig and the Angry Inch) and producer Arterial Projects have announced the digital run of Gage Tarlton's xXPonyBoyDerekXx, which begins rolling out today (Monday, October 2) on OnlyFans and X (the social platform formerly known as Twitter).
According to an official description, "xXPonyBoyDerekXx follows the journey of an 18-year-old OnlyFans creator in real-time as he navigates a fraught path of autonomy, capitalism, sexuality, and survival amid the demands of physical commodification in a virtual world. Told through OnlyFans and X posts, xXPonyBoyDerekXx is an incendiary coming-of-age story detailing how the internet distorts reality and leaves a mark on the young and on-line body."
The play will co-star porn veteran Boomer Banks, with the title role to be played by "an up-and-coming viral internet star whose identity won't be revealed until the final scenes." Tarlton and Carlos Cardona direct.
"Gage Tarlton hacks the commercial source code of the OnlyFans hi-tech strip club to craft a totally new kind of humane storytelling. It flips the camera back onto the viewer to force them to experience the actual humanity behind digital sex work," said Executive Producer John Cameron Mitchell. "Finally! Young intelligent filmmakers and theater-makers subvert the Porn Industrial Complex for the purpose of empathy!"
"xXPonyBoyDerekXx" will feature scenic design by Ana Novačić, costume design by Catharina Schürenberg, art direction by Sydney Buchan, and original music by Daniel Schlossberg. Brayden Simpson serves as line producer and Brian Sabowski is the unit production manager. The intimacy team is Teniece Divya Johnson and Marcus Watson.
Those interested in seeing the play can subscribe through OnlyFans.