National Theatre's War Horse to Be Broadcast at the Ziegfeld Theatre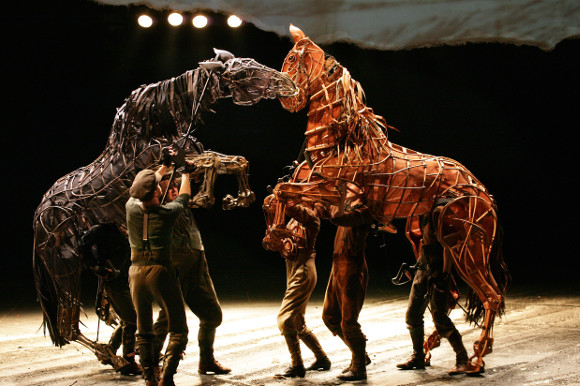 The National Theatre's original stage production of War Horse will be broadcast at New York City's legendary Ziegfeld Theatre and Cinema 123 on Thursday, February 27, at 7pm. The pre-recorded West End production will be shown in cinemas around the country in a one-night-only event, courtesy of Fathom Events, National Theatre Live, and BY Experience.
Based on Michael Morpurgo's novel and adapted for the stage by Nick Stafford, War Horse follows a young man named Albert who joins the army during World War I in order to find Joey, his beloved horse, who was sold to the cavalry and shipped to France. The production features life-size puppets by South Africa's Handspring Puppet Company.
Since opening at the National Theatre in 2007, War Horse has earned international acclaim, earning the 2011 Tony Award for Best Play and enjoying a two-year Broadway run at the Vivian Beaumont Theater.
Dates and times for encore broadcasts of the production will be announced at a later date.