Napoli, Brooklyn Moves Its Closing Date Up a Week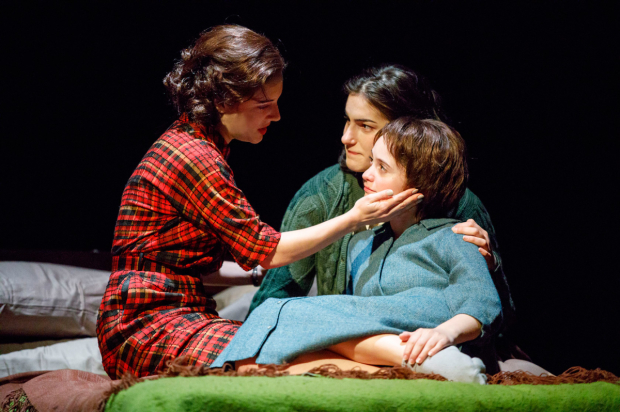 Roundabout Theatre Company announced that the world premiere production of Meghan Kennedy's Napoli, Brooklyn, originally set to close on September 3, will now close a week earlier, on August 27, at the Laura Pels Theatre at the Harold and Miriam Steinberg Center for Theatre.
Napoli, Brooklyn is described as follows in a press release: "In 1960 Brooklyn, the Muscolinos have raised three proud and passionate daughters. But as the girls come of age in a rapidly changing world, their paths diverge — in drastic and devastating ways — from their parents' deeply traditional values. Despite their fierce love, each young woman harbors a secret longing that, if revealed, could tear the family apart. When an earth-shattering event rocks their Park Slope neighborhood, life comes to a screeching halt and the Muscolino sisters are forced to confront their conflicting visions for the future."
The cast includes Shirine Babb as Celia Jones, Alyssa Bresnahan as Luda Muscolino, Juliet Brett as Connie Duffy, Jordyn DiNatale as Francesca Muscolino, Lilli Kay as Tina Muscolino, Elise Kibler as Vita Muscolino, Erik Lochtefeld as Albert Duffy, and Lev Gorn as Nic Muscolino.
Under the direction of Gordon Edelstein, the creative team is made up of Eugene Lee (sets), Jane Greenwood (costumes), Ben Stanton (lights), and Fitz Patton (sound).