Murder on the Orient Express Makes Its Next Stop at Hartford Stage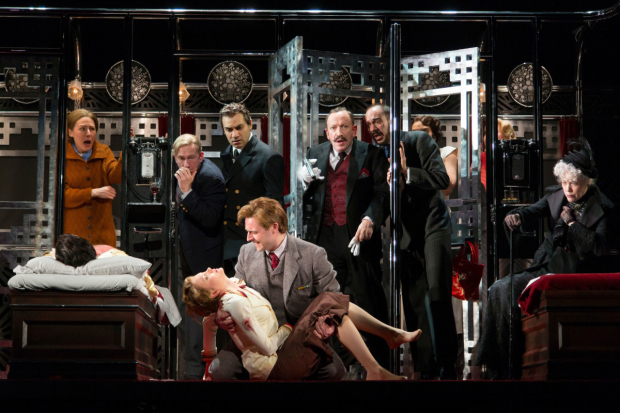 Hartford Stage has announced its 2017-18 season, which will include the world premiere stage adaptation of Agatha Christie's Murder on the Orient Express. The coproduction with McCarter Theatre Center, directed by Emily Mann and adapted by two-time Tony Award nominee Ken Ludwig, is currently running at the McCarter and will make its second stop at Hartford Stage in spring 2018.
The season will also include A Midsummer Night's Dream, helmed by the theater's Tony-winning artistic director Darko Tresnjak (Anastasia), who will also direct the season's final production — Athol Fugard's Statements After an Arrest Under the Immorality Act.
Feeding the Dragon, written and performed by Sharon Washington, will be presented in coproduction with Primary Stages. Directed by Maria Mileaf, Washington plays nearly 20 characters in her own true story of growing up in the custodial apartment of a Manhattan library.
Two world premieres also join the lineup: Sarah Gancher's new play Seder, directed by Elizabeth Williamson, and Douglas McGrath's stage adaptation of Edith Wharton's The Age of Innocence, directed by Doug Hughes.
For more information about Hartford Stage's 2017-18 season, click here.