Michael C. Hall, Sophia Anne Caruso, and More Will Move With Lazarus to London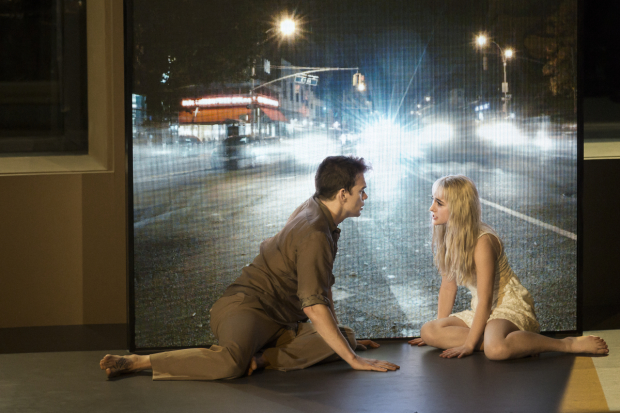 Stars of the New York Theatre Workshop production of David Bowie and Enda Walsh's musical Lazarus will move with the show to London, where it will begin previews on October 25 at the Kings Cross Theatre.
Michael C. Hall, Michael Esper, and Sophia Anne Caruso will reprise their roles in the show, which is directed by Ivo van Hove. Esper and Caruso received 2016 Outer Critics Circle Award nominations for their work, as did Bowie and Walsh. The original production also starred Tony nominee Cristin Milioti, who has not been announced as joining the London cast.
Inspired by the novel The Man Who Fell to Earth, Lazarus features new Bowie songs, as well as new arrangements of previously recorded tunes. Walsh pens the script, which centers on Thomas Newton, an extraterrestrial stranded on Earth after looking for ways to send water to his drought-plagued planet.
Full casting will be announced at a later date.